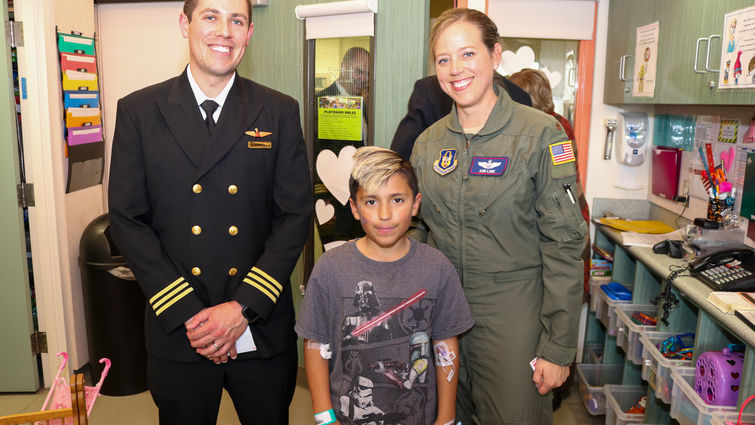 Seven airline pilots from the Pilots for Kids Los Angeles chapter made a special visit on Wednesday, Jan. 22 to patients at Loma Linda University Children's Hospital — chatting with patients and handing out gifts. The pilots visited children's rooms in the acute care unit for several hours.
The pilots gave out goodies, including stuffed animals and gift cards.
The pilots participating through the Pilots for Kids organization fly for various airlines, including Compass Airlines, SkyWest Airlines, United Airlines, Delta Air Lines and the March Air Reserve Base.
See photos from the visit below.