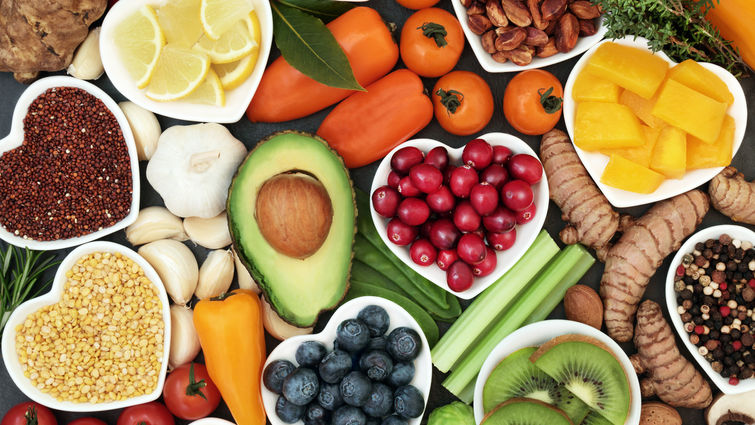 Arthritis touches an estimated 91 million American adults — 30 percent of whom are ages 18 to 64 — according to the Arthritis Foundation. The condition, which refers to joint pain or joint disease, can cause pain and long-term joint damage. While this disease has no known cure, providers are understanding more each day about how to treat the joint-pain and inflammation caused by arthritis.
Science and medicine have come a long way in better understanding the disease and what can ease the side effects. Wessam Labib, MD, MPH, director for geriatric medicine in the Department of Family Medicine at Loma Linda University Health, recommends seven foods that can alleviate inflammation and may help reduce some of the joint pain associated with arthritis.
1. Broccoli
Sulforaphane — a compound found in broccoli — has been shown to slow the damage to cartilage in joints, according to the Arthritis Foundation. "This cruciferous vegetable has been associated with the release of a compound that potentially slows the progression of some forms of arthritis," Labib says.
2. Ginger
Ginger can not only settle an upset stomach, but can also reduce swelling because of the anti-inflammatory effects of the plant. "Eating ginger in its dried, powdered or fresh form can reduce inflammation and decrease symptoms of arthritis," Labib says.
3. Garlic
Garlic has a variety of health benefits, including anti-inflammatory properties. The main ingredient in garlic is called allicin, which has antibacterial, antivirus, antifungal, and antioxidant properties. "Garlic can be easily added to your diet to add flavor to common dishes, while also giving the body a healthy boost," Labib says.
4. Walnuts
Walnuts, and nuts in general, are rich in protein, calcium, magnesium, zinc and vitamin E. These properties can help reduce the inflammation linked with joint diseases like arthritis. "In addition to being high in protein and fiber, walnuts are also high in omega-3 fatty acids, which alleviates arthritis-specific symptoms," Labib says.
5. Berries
Packed with vitamins, minerals and antioxidants, berries are a popular inflammation decreasing food. The additional boost in health benefits provided by berries make them a great choice for those with joint pain, Labib says. Additionally, with a wide selection of berries, there's a good chance everyone will find one they enjoy.
6. Spinach
This nutrient-packed leafy green is filled with antioxidants and compounds correlated with decreased inflammation. Spinach also contains high amounts of kaempferol. "Studies have showed that kaempferol can decrease the inflammatory effects associated with rheumatoid arthritis," Labib says.
7. Grapes
High in antioxidants and nutrient-dense, grapes contain health-promoting compounds both inside and in the grape's skin. "Darker colored grapes contain resveratrol, a compound linked to cardiovascular health due to its positive impact on the function of blood vessels," Labib says. Grapes are credited with improving symptoms of different types of arthritis, as well as other chronic diseases.
Arthritis and other rheumatic diseases are more common in women than men. They are also often linked with advanced age, but can affect people of all ages. To learn more about testing and treatment of arthritis — or to learn more about locations, insurance and payments, or Medicare and Medi-Cal — visit Senior Primary Care or call 909-558-6600.