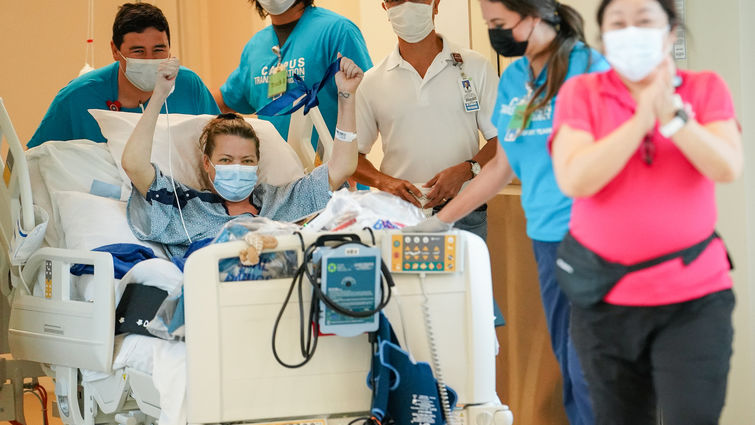 In approximately six and a half hours, Loma Linda University Medical Center and Children's Hospital staff and volunteers completed the transfer of 301 patients to the Dennis and Carol Troesh medical Campus on Sunday, August 8.
"We are done with the move!" said Allison Ong, executive director of the Campus Transformation Project, who led out patient move day, which was a massive undertaking more than two years in the making.
"It was an amazing effort by so many people," Ong said, "and I am so happy and grateful for everyone."
In less than seven hours, 239 patients were transferred to the new Medical Center and 62 patients to the new Children's Hospital tower.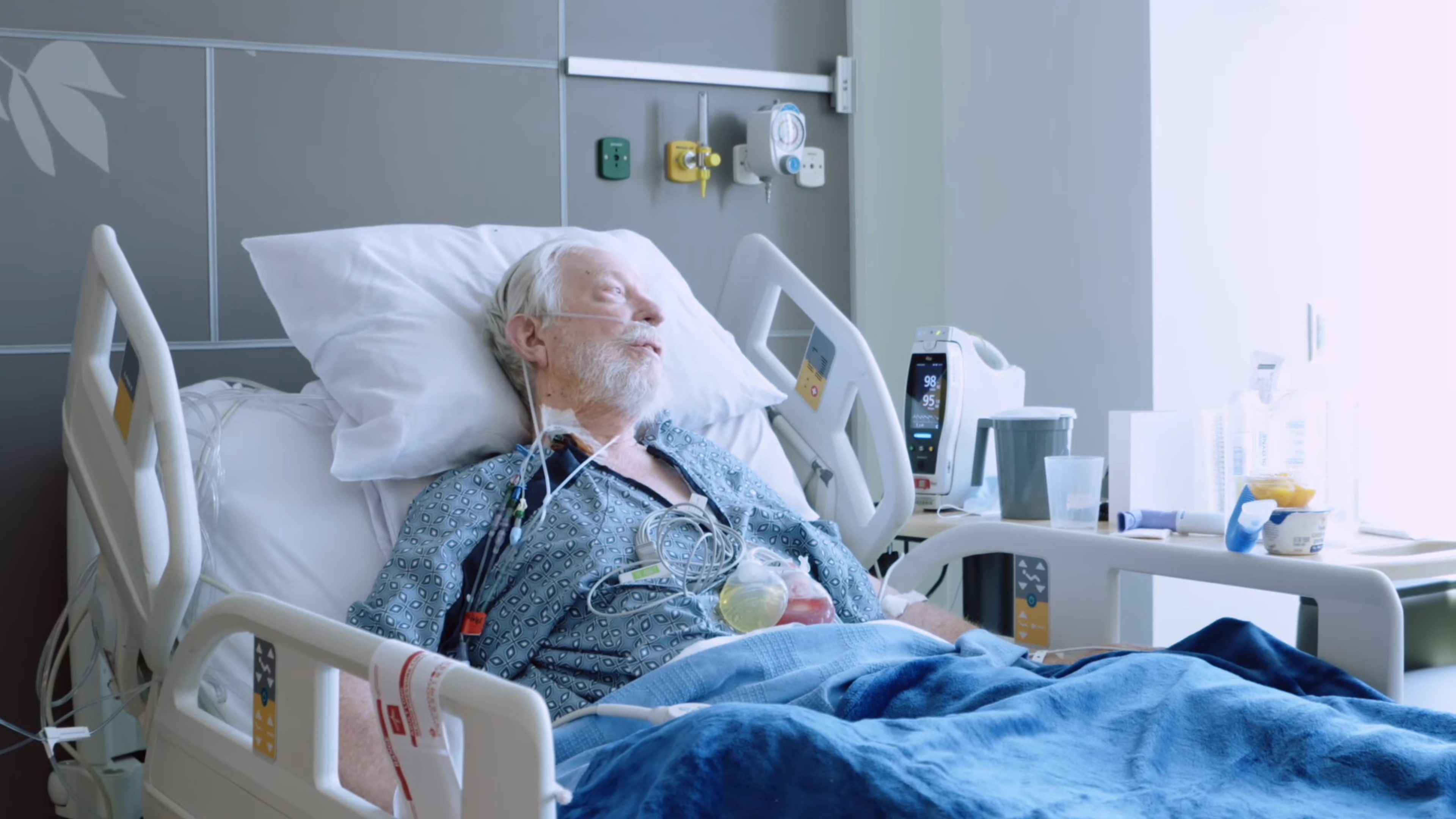 Among the adult patients was Blair Thompson who said, "Today was a marvelous experience. I moved from the darkness to the light. Coming into this room, I can see the sun and the hills. It's been a great day."
Baby Mason was the first baby born in the San Manuel Maternity Pavilion at Children's Hospital.