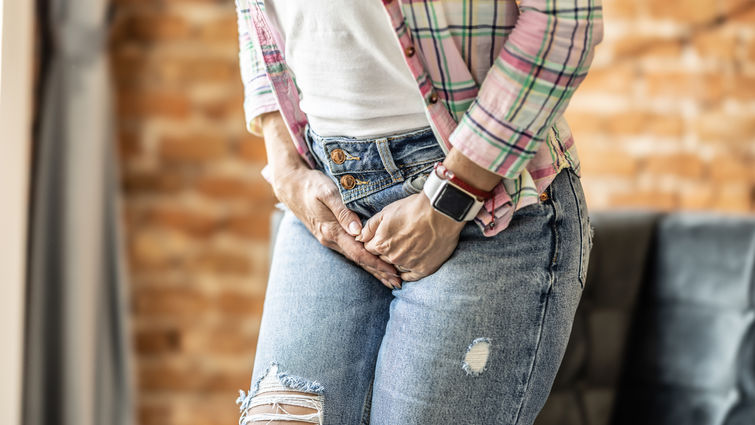 Does coughing, laughing, sneezing, or running make you urinate a little? Studies show stress urinary incontinence (SUI) affects approximately one-third of adult women, but luckily, a Loma Linda University Health urologist offers a new treatment. Andrea Staack, MD, offers a new water-based bulking agent that assists with this issue with minimal side effects and excellent long-term outcome, unlike other treatment options.
The urethral bulking is a water-based gel used to treat SUI by adding additional volume to the wall of the urethra. It works like a "filler for the urethra" as Staack likes to illustrate for patients. The gel remains in the body over time without causing reactions to the surrounding tissue and helps prevent urine from leaking out of the bladder during daily activities.
Staack says many women opt for urethral bulking agents for SUI over invasive surgery because the procedure is conducted under local anesthetic, takes 10 minutes, and has a short recovery time with less risk of serious complications.
"Stress incontinence is so common because women's short urethra is an anatomical weakness," Staack says. "This is a very simple treatment that I feel many women will benefit from with minimal downtime."
SUI is caused by weak pelvic tissues and muscles that support the bladder and urethra. Pregnancy, childbirth, aging, obesity, and smoking can all cause weakness in the pelvic floor.
"Leakage does not just affect women who have given birth multiple times," Staack says. "Young women suffer too, and this treatment offers solutions for women 18 and older."
The Urology Department can help relieve your stress urinary incontinence. Make an appointment to discuss urethral bulking agents with a Loma Linda University Health provider.