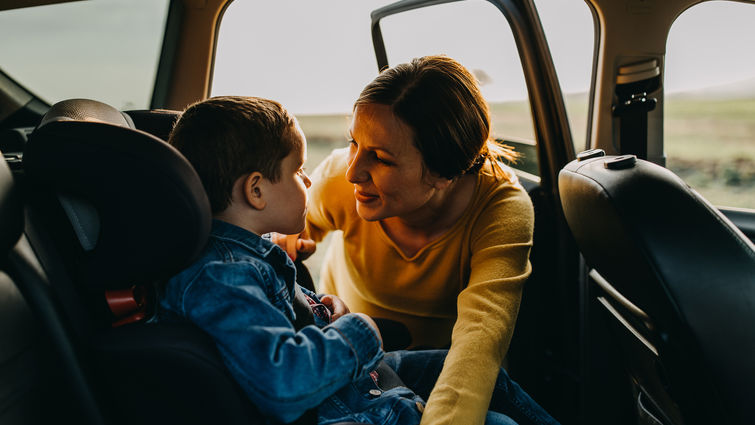 With the fall season officially upon us, many families are ready for cooler temperatures. However, Michelle Parker, Safe Kids Coordinator Inland Empire at Loma Linda University Children's Hospital, wants to remind parents that although temperatures might begin to feel slightly cooler outside, hot cars can still kill children and infants.
Heatstroke is the leading cause of non-traffic, non-crash related deaths in kids 14 years and younger, Parker says.
"Within 10 minutes, a car can heat up by 20 degrees," she says. "Rolling down a car window doesn't really help in cooling down the vehicle either."
Even if it's not in the 90s and 100s outside, Parker says child and infant deaths caused by heatstroke occur in cars parked in shaded areas and when outdoor temperatures were 80 degrees or less.
"For a baby, their body temperature rises three to five times faster than an adult's because their tiny bodies have less surface area," Parker says. "If you're warm, odds are your baby is too. Babies under one year are most at risk, making up 32% of heatstroke deaths."
Unfortunately, more than half of vehicle-related heatstroke incidents occur because the child is forgotten by their parent, babysitter, or caregiver.
"This year, because many kids and parents are spending more time at home due to the COVID-19 pandemic, we're sadly seeing that many children have lost their lives after climbing into an unlocked car and not knowing how to get out," Parker says. "Parents are having to juggle many things and don't even realize their child is gone."
Parker stresses that parents and caregivers remember the acronym "A-C-T" to ensure this never happens to their child during these fall months and beyond.
Never leave a child alone in an unattended vehicle, not even for a few minutes. Make sure to lock your car so children can't get inside on their own and become trapped.
Try keeping a stuffed animal in your child's car seat when it's empty and move the animal to the front seat as a visual reminder when your child is in the back seat. Or place your phone, purse, or briefcase in the backseat to ensure you don't forget your child.
If you see a child unattended in a car, call 911. 
Visit SafeKids online for more safety information and tips from experts on everything you need to keep kids of any age safe from preventable injuries.