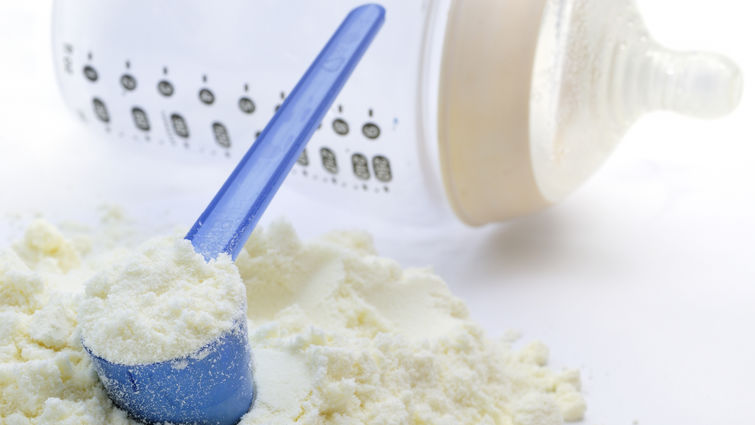 Abbott Laboratories has recalled some Similac PM 60/40 cans and cases after reports of serious infant illness and death after exposure to infant formula.
The U.S. Food and Drug Administration linked three cases of Cronobacter sakazakii and one case of Salmonella Newport to the powdered infant formula produced in a Michigan facility. The powdered formulas included certain Similac, Alimentu, and EleCare cans and cases.
How do I know if my baby's formula is part of the recall?
Parents can find out if their powdered infant formula has been recalled by typing in the code on the bottom of the packaging at similacrecall.com. Buyers should avoid powdered Similac, Alimentum, and EleCare formulas if they meet all the following criteria: the first two digits of the code are 22 through 37, the code on the container includes K8, SH or Z2, and the expiration date is 4-1-2022 (APR 2022) or later. If you have trouble finding the necessary information, call (800) 986-8540.
Gabrielle Pina, DO, a general pediatrics specialist at Loma Linda University Children's Health, recommends caution, saying if you can't find the code, do not use the formula.
What does this recall mean?
Formula is routinely screened and tested to maintain FDA approval, but trace amounts of bacteria occasionally pass tests undetected. In this case, following complaints of bacterial infections in infants, Abbott Laboratories recalled certain formulas made at a facility in Michigan.
"Very infrequently, batches of formula become contaminated with bacteria during the manufacturing process," Pina says. "Both Cronobacter and salmonella are commonly found in the environment but can be dangerous when ingested."
What if my baby consumed formula that was recalled?
Watch for signs of illness, including fever, loss of appetite, diarrhea, and increased drowsiness, or fussiness. Contact your health care provider immediately to get medical care if you suspect illness in your child.
Toss out any formula that has been recalled. Not every package of recalled formula will have the bacteria in it, but an abundance of caution means the pharmacy company issues a total recall to the whole batch just in case.
Illness and death from contaminated formula are tragic, but Pina reminds caregivers to be kind to themselves.
"You should not blame yourself," Pina says. "This can happen, but formula is still a safe option for your infant."
Where can I get safe formula?
This recall comes in the middle of a nationwide baby formula shortage, increasing stress on affected parents. Search for formula at family-owned pharmacies and convenience stores rather than at major-chain markets. Your physician may also be able to help connect you with a milk bank or special shipment option. 
Do not attempt to create a homemade formula, such as from cow's milk or a rehydration solution, as this can lead to major health concerns for infants.
If you receive infant formula through Women, Infants and Children (WIC), take the formula to a store for a refund or exchange.
Reach out to your Children's Health provider with any questions or concerns.