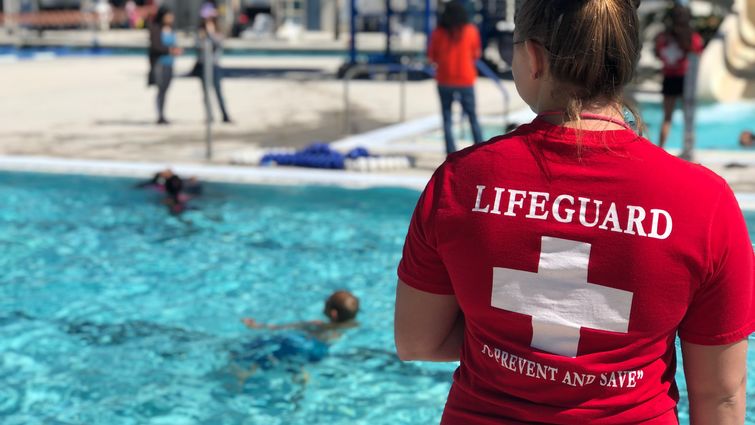 The summer months are upon us, and kids will be wanting to escape the heat. While spending the day at a swimming pool, tubing a river, boating on a lake or lounging on the beach may be a great way to spend relaxing family time, there are serious risks involving water safety that parents need to be aware of.
According to the Centers for Disease Control and Prevention, drowning is the leading cause of accidental deaths for children ages 1 to 4, with most drownings occurring in pools, hot tubs and spas.
Merrick Lopez, MD, a pediatric intensivist at Loma Linda University Children's Hospital, often attends to kids who've fallen victim to avoidable accidents such as drownings.
"Drowning is quick and silent," Lopez said. "It's imperative for parents to know the importance of water safety — one second their child is safe and having a good time, the next second they could be gone."
Lopez offers three tips to parents and caregivers to navigate water safety:
1. TAKE ADVANTAGE OF SWIM LESSONS
"The American Academy of Pediatrics recommends swim lessons as one of the layers of overall protection against drowning, which should also include constant, focused supervision and pool barriers," Lopez said. He suggests that lessons can begin as early as 1 year of age but to be sensitive to your child's development, since not all children will be ready to start swimming at the same age.
2. ACTIVELY WATCH YOUR KIDS WHILE THEY'RE IN OR NEAR WATER
"This might seem obvious," Lopez said. "But sometimes parents and caregivers can have a false sense of security that, because their child has many others around them, they don't need someone to actively watch them." Lopez encourages parents to designate a specific person to watch their children while around water. "It's important to remember that swim lessons don't make kids drown proof — a child can bump their head, have a seizure or pass out even if they have the best lessons and are strong swimmers."
3. HAVE LESS EXPERIENCED SWIMMERS WEAR FLOATATION DEVICES
"Floatation devices can help your child's confidence while they learn to swim and also improve their odds of staying safe," Lopez said. He recommends that any floatation devices being used are Coast Guard approved.
Lopez says when it comes to water safety, accidents can happen to anyone. It's up to the parents and caregivers to be proactive and take action.