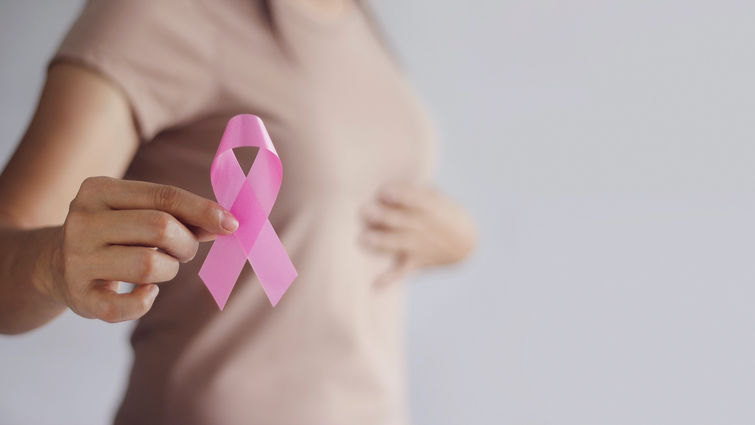 In the early stages of the pandemic, most healthcare facilities across the country were only open for emergent medical care and treatment, temporarily halting preventative cancer screenings in an effort to mitigate the spread of COVID-19. This elicited a fear in patients, healthy or not, that hospitals were not safe. According to Sharon Lum, MD, breast surgeon and medical director of the Breast Health Center at Loma Linda University Cancer Center, this is a fear that still remains for some, even as hospitals and clinics have reopened for all levels of care.
Lum says because people have a general fear of the hospital setting that is treating COVID-19, they haven't been leaving their homes.
"Based on a preliminary analysis, about 600 women have missed their screening mammograms in the second quarter of 2020," Lum says, "and there will be significant implications for later stage at diagnosis due to missed screening."
Lum attributes the delayed screenings to women presuming themselves as healthy and putting off their appointments out of fear. However, Lum urges women to get screened for three reasons:
It's safe  
Staff at the Cancer Center and Women's Imaging Center have been trained to ensure a safe and seamless experience for every patient who comes in for care. Each individual is screened upon arrival with temperature checks; limited numbers of people are in the office to ensure proper physical distancing; and the staff and nurses are dedicated to providing an incredible, whole person care approach to each patient. Equipment and treatment areas are also thoroughly sanitized in between patients.
Early detection is key
Breast cancer is the second leading cause of cancer death in women, and according to the American Cancer Society, women ages 40 to 44 should have the choice to start annual breast cancer screening with mammograms.
With such a drop in the number of patients coming in since last year, it's clear that patients aren't coming in for care. But, testing and treatments are improved now, and the ability to screen and manage COVID-19 patients has changed since the pandemic was declared earlier this year.
Delaying breast cancer screening will delay a diagnosis of breast cancer. The whole point for cancer screenings is to detect cancer at an early stage when it's treatable and curable. If people don't come in, their cancer could present at a later stage when there are fewer options available.
Avoiding cancer screenings now due to COVID-19 will further widen disparities in cancer care in the future
Women in at risk communities already lack access to advances in cancer prevention, early detection, and treatment, have more advanced stages of cancer when they are diagnosed, and have worse outcomes. The COVID-19 pandemic has disproportionately affected at risk women on all fronts. Not coming in for screening now will further widen this gap.
Lum is working on a process to get patients back in to conduct their missed screenings, and she encourages all women to take the time to keep up will all of their routine medical care, including cancer screenings.
Visit the Breast Health Center at Loma Linda University Cancer Center online for more information, or call 1-800-782-2623 to schedule a screening.