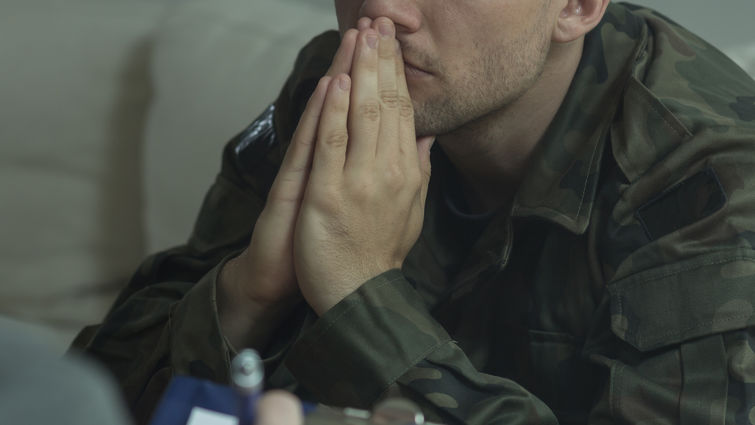 Research suggests that approximately 15% of U.S. service members who were deployed to Afghanistan or Iraq are still experiencing post-traumatic stress disorder or depression. A prominent military presence in southern California underscores the need for local mental health services for active-duty military, veterans, and their families who face challenges with mental illness or substance use. At Loma Linda University Behavioral Health – Murrieta, specialized therapists, some ex-military, lead the Resilience program to provide exclusive aid and subjective mental health help.
Stephen Graves, LMFT, program manager, envisioned this specialized program consisting of a multidisciplinary team and multi-modal treatment model. The Resilience track addresses the unique needs of the patients in a safe, confidential, and nurturing environment. A few mental health concerns the team addresses are post-traumatic stress disorder, depression, and unhealthy coping skills.
"With the alarming depression and suicide rates, there is a huge need for help among our servicemen and women," Graves said. "In southern California, we are neighbors to bases that house many in need, and it's our job to make sure they have access to specialized care."
Seeking treatment won't affect your career
Unless your care provider discovers that your mental health condition may endanger yourself or others, your job in the military is protected if you are actively pursuing treatment, like a physical health condition. The Department of Defense urges the people of military communities to seek help, acknowledging that untreated mental health conditions pose a greater safety threat than mental health conditions for which you're seeking treatment.
Family-centered approaches
Some of the special challenges military families face are time away from family, spouse employment or underemployment, childcare availability and affordability, and relocation. Individual and family group therapy sessions are available to all active-duty and veteran family members. Partial hospitalization and intensive outpatient programs are available in the Resilience track.
"Military families experience an entirely different culture," Graves said. "We want this program to help with their specific needs because they are so different than non-military families."
Loma Linda University Behavioral Health – Murrieta offers an array of mental health services and treatments. To learn more or to begin your journey with an expert, click here.