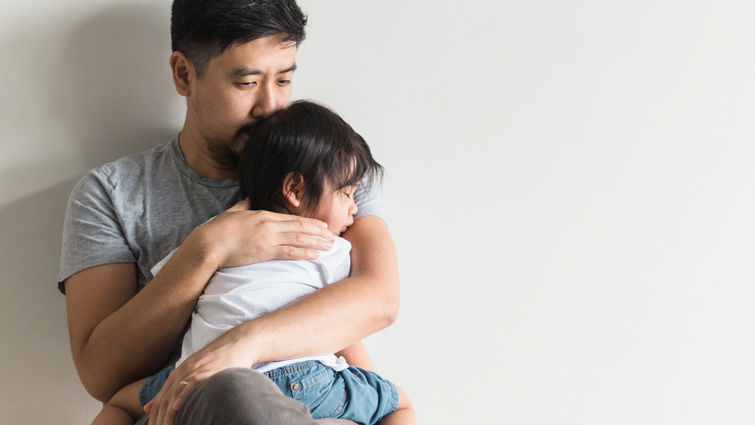 Over the past seven months, the Centers for Disease Control and Prevention have been investigating an increase of pediatric hepatitis cases and trying to pinpoint a cause, according to their website. Many cases are pointing to adenovirus as one of the causes, says Maulin Soneji, MD, a pediatric infectious disease specialist at Loma Linda University Children's Hospital.
In mid-May, the CDC reported approximately 180 kids were ill with hepatitis across 36 states, with varying levels of severity including hospitalization to transplants in some cases. Hepatitis affects a person's liver and causes inflammation.
Soneji wants parents to know that while these cases are arising and creating a lot of buzz, hepatitis in kids is rare.
"It's hard to know if this rise in hepatitis cases is something truly new in communities or if this is something that's been circulating for a while, but we didn't recognize it or know to test for it," Soneji says. "Because some kids have presented with very severe disease and now the CDC has announced their investigation, there may be a rise of testing among pediatricians for the viruses we think may be causing this outbreak."
Viruses commonly causing hepatitis, including hepatitis A, B, C, D, and E, are being tested for and ruled out as the primary cause for these 180 cases, according to the CDC. Soneji says approximately half of the pediatric cases have tested positive for adenovirus — pointing to it as one of the potential causes.
Soneji explains that adenovirus is a common respiratory virus in kids and adults. It can range from mild symptoms to severe disease, being spread from infected persons to others in close proximity. 
"We've seen adenovirus cause hepatitis in kids and infants with weakened immune systems in the past, but it generally does not affect healthy, older kids," he says.
Soneji says some hepatitis cases may even come from the coronavirus, and researchers are looking into that possibility.
He encourages parents to be aware of hepatitis symptoms, but not to be overly worried.
"The symptoms of liver dysfunction to look out for in your child are diarrhea, vomiting, jaundice — yellow eyes and yellow skin, pain in the right side of their abdomen — particularly the upper area, fever, and other flu-like symptoms," he says. "Visit your doctor or pediatrician if they're experiencing these symptoms."
Similar to how a child can prevent the spread of other viruses, they can avoid adenovirus through washing their hands with soap and water, avoid contact with kids who are sick, remain home when feeling ill, avoid touching their faces — eyes, nose, mouth, coughing or sneezing in a tissue or sleeve, and avoid sharing utensils and dishes with others.
Additionally, there has been an even more recent spread of hepatitis cases pointing to hepatitis A virus as the culprit linked to strawberries — Soneji clarifies these cases are different than the pediatric cases under CDC investigation. "For anyone older than one year, there is a vaccine available to prevent hepatitis A infection," he says.
Visit your child's pediatrician if you have more questions or concerns about hepatitis in your child or if your child is experiencing the symptoms above.