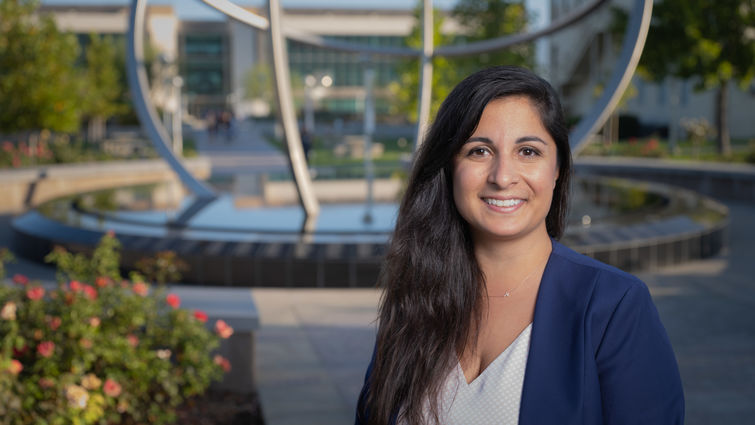 From the moment she scrubbed into a pediatric trauma craniotomy operation as a medical student and watched a young child make a full recovery, Tanya Minasian, DO, FACS knew the field was for her.
"The field of pediatric neurosurgery requires compassion, empathy, kindness, love and strict adherence to perfection — a career of incredible responsibility," she says.
Families entrust their child's life into our hands every day.
As a pediatric neurosurgeon, she tackles a variety of neurosurgical conditions of childhood, including brain and spinal cord tumors, vascular malformations, congenital disorders and more. She's one of only approximately 300 practicing pediatric neurosurgeons in the United States; she is also part of the minority as a female neurosurgeon.
While there is a growing trend of women in neurosurgery, Minasian says women are still underrepresented in the field as a whole, especially in academic neurosurgical practices.
"My hope is to provide mentorship to young women interested in pursuing a career in academic neurosurgery," she says.
The field is always pushing forward to be on the cutting edge of medical technology, due to the precision necessary to succeed. Neurosurgeons utilize robotics, laser ablation, endoscopy, neuro-navigation and more — the latest and greatest that surgical technology has to offer to provide pristine surgical outcomes, Minasian says.
Minasian describes neurosurgery as a long-term commitment. "The care for our patients begins, oftentimes, in utero, where we offer counseling for parents expecting a baby with a prenatal neurosurgical diagnosis," she says. "The care we provide continues through childhood, adolescence and into young adulthood."
While perfect surgical outcomes are the standards by which neurosurgeons like Minasian are held, wholistic care of children and their families is additionally of upmost importance, she says.
In the Inland Empire specifically, Minasian has set out to advocate for infants who suffer from abusive head trauma, known as shaken baby syndrome. In both San Bernardino and Riverside counties, Minasian says rates are increasing exponentially, with this syndrome being the number one cause of death in children younger than two-years-old.
She brought ThinkFirst for Your Baby to Loma Linda University Children's Health. ThinkFirst is a national organization with a singular mission to prevent traumatic brain and spinal cord injuries through education, research and advocacy. With this mission in mind, Minasian provides free seminars to caregivers detailing teaching for the care of infants, providing essential resources, and emphasizing the disastrous consequences of shaking a baby.
Minasian was the first physician in the U.S. to be credentialed to teach ThinkFirst Baby seminars.
"I am proud to say that here at Children's Health, we work tirelessly to continue to keep our youngest and most fragile community members safe by focusing on prevention and promoting awareness throughout the region," she says.
Minasian considers this career her calling. "Nothing makes me happier than to see my patients smile and thrive in the pursuit of their own dreams and aspirations," she says. 
Visit our website to learn more about pediatric neurosurgery at Loma Linda University Children's Hospital.