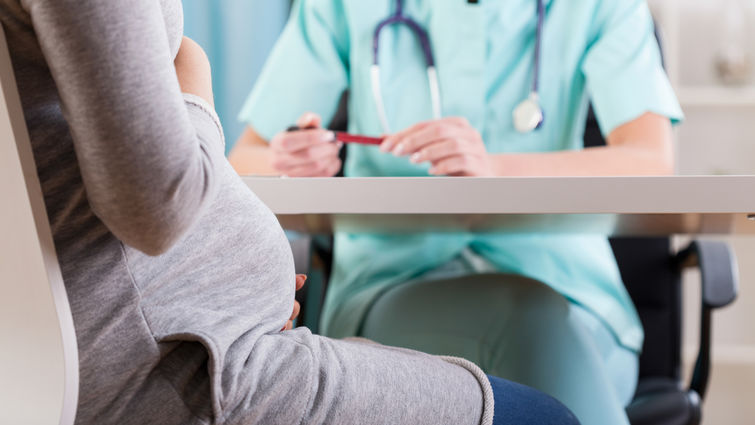 While getting a COVID-19 vaccine can protect you from severe illness from COVID-19, Loma Linda University Health physicians understand there are still questions and concerns surrounding the safety of getting the shot.
Kevin Balli, MD, FACOG, chair of gynecology and obstetrics at Loma Linda University Health, says that while current data suggests pregnancy doesn't increase an individual's susceptibility to COVID-19, it may increase the risk for a greater intensity of illness, which can lead to hospitalization, mechanical ventilation, and even death.
"Although the majority of pregnant persons recover without hospitalization, rapid clinical deterioration can occur," Balli says. "Risk factors include older age — especially over 35, maternal obesity, and preexisting medical conditions such as high blood pressure and diabetes."
In the following, Balli addresses some common questions and concerns surrounding the vaccine and its impact on pregnant people and babies.
Is the COVID-19 vaccine safe for pregnant individuals and unborn babies?
Safety of all medications and vaccines in pregnancy is an ongoing process. However, Balli says medical experts from across the United States believe that the COVID-19 vaccine is safe to receive during pregnancy.
"Although pregnant persons are nearly always excluded from initial trials of medications or vaccines, over 153,000 have registered with the Centers for Disease Control and Prevention's V-safe pregnancy registry," he says. "To date, the known outcomes of these pregnancies have not shown any unexpected increased rates of pregnancy complications, including miscarriage, congenital anomalies, fetal growth restrictions, preterm birth, stillbirth, or neonatal death."
The American College of Obstetricians and Gynecologists recommends that all eligible persons, including pregnant and lactating individuals, receive a COVID-19 vaccine or vaccine series, Balli says.
Will the COVID-19 vaccine have a negative impact on my future fertility?
"Claims linking COVID-19 vaccines to infertility are unfounded and have no scientific evidence supporting them," Balli says. "It is not necessary to delay pregnancy after vaccination."
Should lactating individuals receive the vaccine?
The COVID-19 vaccination is recommended for lactating individuals, Balli says.
"Although breastfeeding patients were not included in the initial large vaccine trials, available vaccines are unlikely to pose a risk to the breastfeeding child," he says. "These vaccines do not contain infectious viruses, and any vaccine that crosses into breast milk and is then ingested by the infant is likely to be inactivated by the infant's digestive system."
Additionally, the Society for Maternal-Fetal Medicine recommends that pregnant and lactating people be vaccinated against COVID-19.
Are there benefits to my baby if I receive the COVID-19 vaccine?
The primary benefit to the unborn baby is the safety of the mother and protection against COVID-19 illness, Balli says. "Small but ongoing studies have found protective, vaccine-induced maternal antibodies in the umbilical cord blood and in breast milk samples," he says. "These may be protective against COVID-19 infection in the newborn."
Learn more about receiving the COVID-19 vaccination by visiting our website.