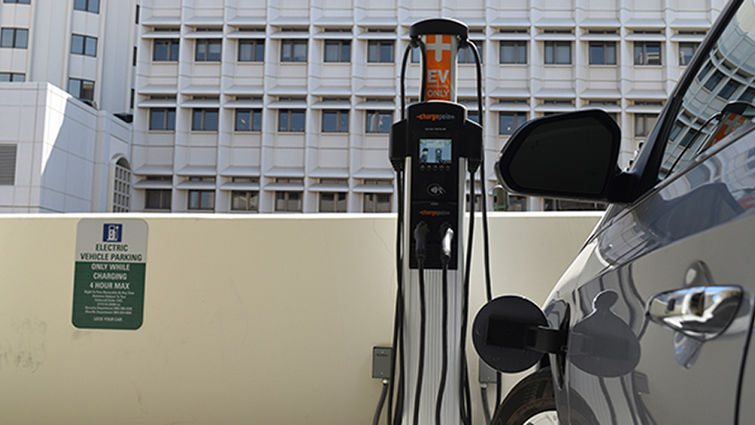 Employees and students now have access to 10 new electric vehicle (EV) parking spaces on the Loma Linda University Health campus. All are located in the patient parking structure (P3) on the corner of Barton Road and Campus Street.
Five new ChargePoint EV stations serve the 10 spaces—each with two charging cords. EV drivers swipe their ChargePoint cards, which link to online accounts created at www.chargepoint.com.
The stations charge electric vehicles at a faster rate than the previous ones in the employee parking structure, using 220 volts versus 110. The older charging stations will be removed.
"We appreciate your support for sharing the new stations with fellow EV drivers," says Cori Stiles, manager of parking and traffic services. "Electric vehicles help save the environment, and to do our part, the stations were installed for your convenience."
Electric vehicles may not park in the charging spots for more than four hours at a time. Students and employees are asked to move their vehicles back to their assigned lots after charging. Parking and traffic services staff will monitor the parking spaces and issue tickets to violators.
For questions, contact parking and traffic services at 909-651-3025 (on-campus extension 53025) or at parking@llu.edu.