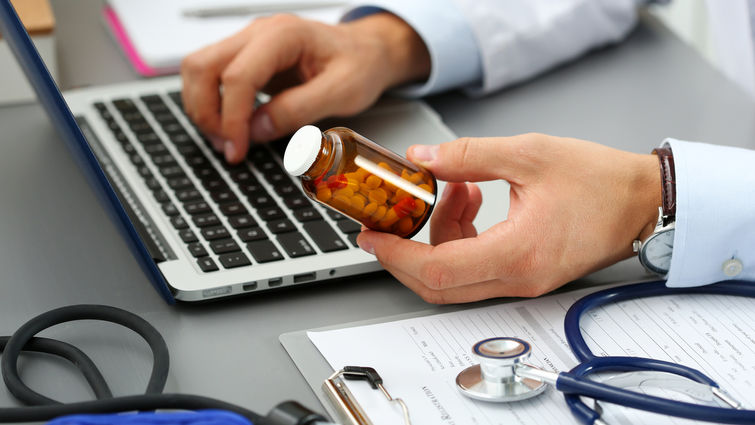 As of Jan. 1, California law mandates all prescriptions written in California must be transmitted electronically, not just prescriptions for controlled substances.
All prescriptions must be sent by the provider to the patient's preferred pharmacy and will be received in seconds. Patients should provide the name and location of their preferred pharmacy. When arriving, inform staff that your provider has sent your prescription electronically.
Exceptions:
Controlled substance prescriptions for use by a patient with a terminal illness
If the prescribing physician is issuing a prescription to be dispensed by a pharmacy located outside the state of California
If the prescription is issued in a hospital emergency department or urgent care clinic and one of the following is met: (1) the patient is not a California resident (2) the patient resides outside the geographic area of the hospital or (3) the patient is homeless or indigent and does not have a preferred pharmacy
If the prescription is issued at a time when a patient's preferred pharmacy is closed
 If the prescription is issued by a prescribing physician under circumstances where the physician reasonably finds that it would be impractical for the patient to obtain controlled substances from an e-prescription promptly and such delay would adversely impact the patient's medical condition
If there are questions about prescriptions, patients should contact the prescribing provider's office by phone or through MyChart messaging.
"We hope that these regulatory changes to prescription writing will lead to more secure and safe sending of prescriptions for patients," said Jerry T. Martell, MD, Loma Linda University Health vice president for population health and quality.
Sign up for MyChart here and learn more about the new legislation at federalregister.gov.