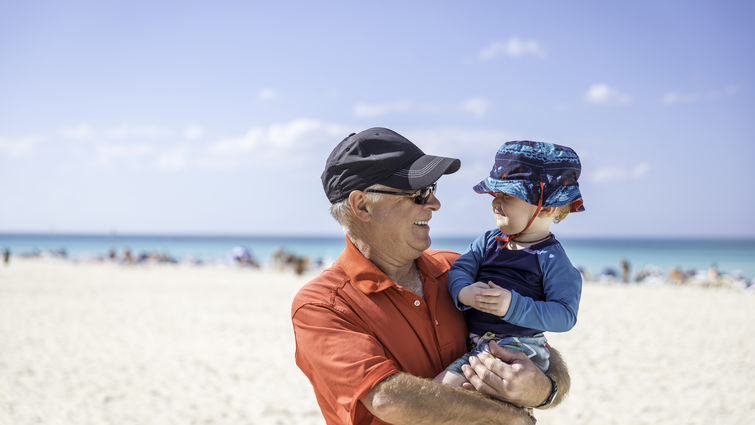 For those living in Southern California, sun safety is a year-long concern. Ultra-violet (UV) rays are a key determinant of most skin cancers, which 1 in 5 Americans will develop in their lifetime, according to the American Academy of Dermatology.
Betsy J. Furukawa, MD, a dermatologist for Loma Linda University Health, says there are certain things to avoid to reduce the risk of skin cancer, premature aging of skin, and sun-damaged skin.
"Skin cancer is something we are all at risk for, particularly those of us with fair skin types or personal or family history of skin cancer," Furukawa says. "It's therefore imperative to take steps to protect yourself from UV exposure."
Furukawa shares four things to do if you want to minimize the risks that come with UV rays:

 Block out the UV light. Wear protective clothing, sunglasses and a wide-brimmed hat for protection from UV ray exposure and its harmful effects. Sun-safe clothing that has an ultraviolet protection factor (UPF) is more protective than standard fabrics and includes a UPF number which quantifies how effectively a piece of clothing shields against the sun. If you need to spend a lot of time outdoors, wearing sun-safe clothing is a good idea in addition to sunscreen application on unprotected areas.

 Stay in the shade, especially between the hours of 10 a.m. and 2 p.m., when UV rays can be the most intense. UV protection is important year-round because the sun can still be damaging on cloudy days or during the winter.

 Find the best sunscreen for you. The American Academy of Dermatology recommends using a sunscreen with SPF 30 or higher with broad-spectrum protection against UVA and UVB radiation, with water resistance. According to the National Council on Skin Cancer Prevention, most people apply only 25%–50% of the recommended amount of sunscreen. The recommended amount to apply is 1 ounce to all exposed parts of the body. Sunscreen should be applied 15 minutes prior to sun exposure and re-applied every two hours while out in the sun. If you're in a situation where you're sweating or swimming, sunscreen should be applied more often — even if the sunscreen is water-resistant.

 Stay away from tanning beds. Tanning bed use is strongly associated with the future development of skin cancer. Exposure to sources of UV light, both natural and artificial, increase the risk of pre-cancers and skin cancers and photoaging — including loss of skin texture, fine lines and wrinkles, and skin discoloration.   Bronzers or "spray tans" are a safer alternative than the sun.
The key to protecting yourself against harmful UV rays is by avoiding them when possible. Using the strategies above can help you stay safe and healthy through the summer heat. Children and elderly individuals are at a greater risk of harm due to the sun. Because of this, Furukawa says limiting their time in the sun, in especially high-temperature situations, is encouraged.
"Some people think UV protection is only important for adults, but many skin cancers are attributed to UV exposure over a lifetime — including during the childhood years when a lot of time is spent outdoors," Furukawa says.
Visit our appointment page to get quick access to the care you need, where you can schedule an appointment online or through MyChart. You can also schedule an appointment or request more information by calling 909-558-6600.