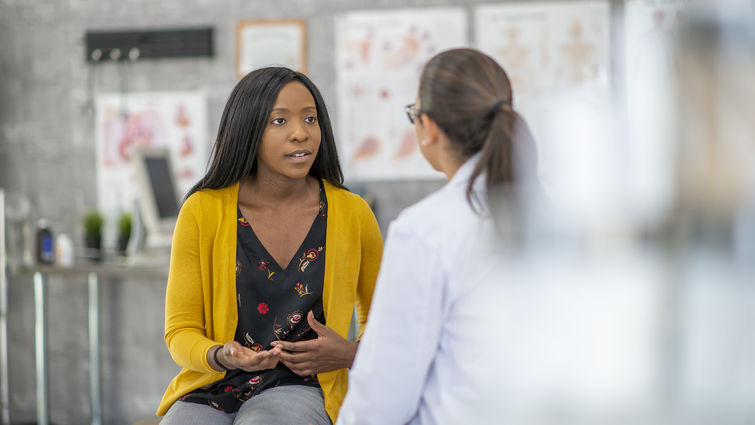 Most people know they should go to their primary care doctor once a year for a check-up. The annual visit can be a great time to address how you're maintaining your physical health, help you avoid illness, and take the best care of your body.
Yet, with a greater focus on physical health and preventative healthcare, a gap remains in how we care for one key part of the body: the brain. 
According to the National Institute for Mental Health, approximately 1 in 5 Americans experience a mental illness or disorder each year. "Mental health issues can both stem from and create physical health issues," says Jennifer Weniger, PhD, a licensed psychologist and marriage and family therapist at Loma Linda University Behavioral Medicine Center. "We sometimes forget that the brain is a vital part of our bodies, and preventative care can protect both."
Weniger suggests yearly, or bi-yearly screening for mental health problems as a crucial branch of preventative care. "Our brains should get the same care as our vision and our dental health, and catching a mental health issue early can save the expense of more serious long-term mental health treatments."
She also notes that mental health providers often see patients when their disorder is so debilitating that they can no longer function. "Mental health check-ups can identify symptoms such as stress, feelings of sadness or hopelessness or physical symptoms that can occur after a stressful life event," Weniger says. "A mental health provider such as a licensed counselor or a psychologist can help you process big changes."
Weniger suggests checking in with a professional after a significant life event. "A check-up can catch something before it snowballs and becomes debilitating," she says.
Access to mental health care is sometimes limited, and the insurance companies won't always cover the needed costs, so Weniger says your primary care physician may be a good place to start. "They are trained professionals and can refer you to the best person if they feel you could benefit from additional support," she says.
Being open about your mental health with your provider may seem scary, but it can be a great way to actively combat the stigma around mental illness. "The stigma placed on mental illness has contributed to mental health assessments being left out for too many years, and this needs to change," Weniger says. "These life-saving preventative medicine assessments need to become part of mainstream preventative care."
If you find that your mental health is taking up a large part of your primary care visit, considering scheduling an additional appointment dedicated to your mental health alone.
"We need to get more comfortable talking about mental health with both our peers and our providers," Weniger says. "Yearly mental health assessments could open up more conversations around mental illness."
Visit our appointment page to schedule an appointment online or through MyChart. You can also schedule an appointment or request more information by calling 909-558-6600.
You can also visit the behavioral health services website and learn more about treatments available through Loma Linda University Behavioral Medicine Center. Request information on a diagnosis or treatment, or any behavioral health concerns, and one of our intake coordinators will contact you.