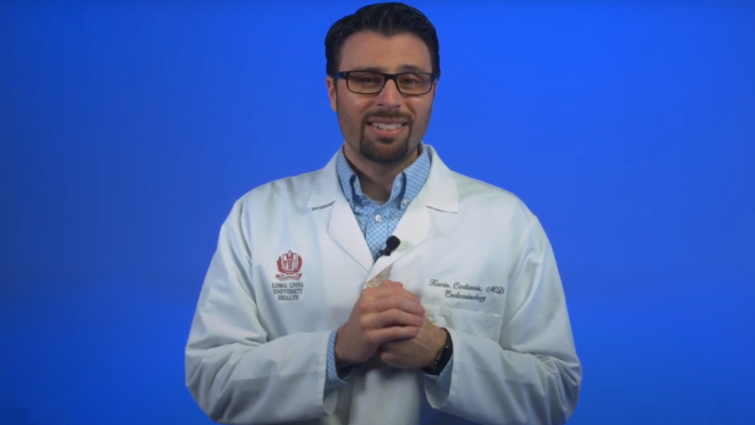 The body's endocrine system handles the regulation and communication in the body by producing hormones. 
"Hormones keep your body running smoothly, with some helping you to deal with stress, some telling you when you're full, and some letting you know you need sleep," says Kevin Codorniz, MD, medical director and chief of endocrinology, diabetes, and metabolism.
One risk to men is type 2 diabetes, which men are more likely to get at a lower weight than women. Diabetes contributes to the deaths of over 200,000 Americans every year, according to the Centers for Disease Control and Prevention. "Diabetes is a leading cause of heart disease, strokes, kidney failure, blindness, and amputations, making it a big problem for men's health," Codorniz says.
If you have diabetes, talk to your doctor about how you can keep your blood sugar levels close to target. This can help you avoid or lessen nerve and blood vessel damage. If you don't have diabetes, talk to your doctor to see if you need blood work. Remember that a healthy diet and good exercise habits that help you stay active are at the core of a long and healthy life.
To learn more about support groups and related conditions, visit our Diabetes Treatment Center. If you're interested in learning more about how you or a loved one can be treated for a diabetes diagnosis, or other health problems, schedule an appointment with a primary care doctor online, through MyChart or by calling 909-558-6600.