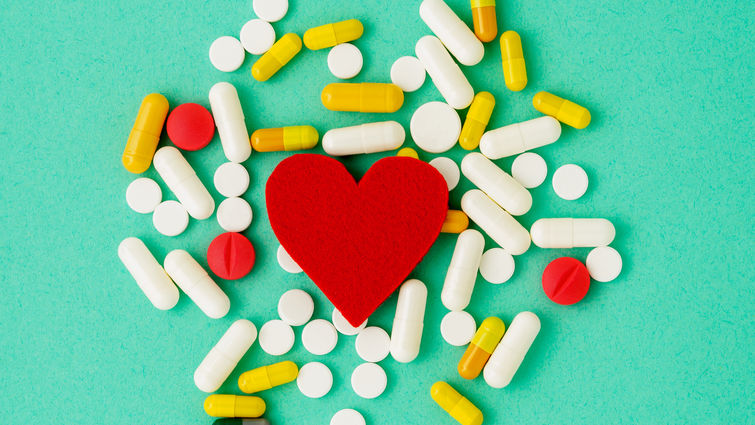 Alongside the rapid expansion of cancer therapies enabling people to survive cancer and live longer, physicians have observed adverse cardiac effects from the treatment medications. Patients currently taking life-saving cancer treatment medications can safeguard their heart health by learning about cardiac disease prevention and speaking to their oncologist or cardiologist about handling cardiotoxic effects.
"Getting the diagnosis of cancer and having to learn about cancer treatments is already so overwhelming," says Vinisha Garg, MD, a cardio-oncologist at the Loma Linda International Heart Institute. "But, it is important for people to understand that many of the cancer medications can cause cardiac effects during or after undergoing chemotherapy. Recognizing and addressing cardiovascular risk early will ensure patients receive appropriate cancer therapy while minimizing cardiac side effects"
Cardio-oncology is a subdivision of cardiology practice that focuses on patients with an overlap of oncology diagnosis and cardiac issues. As a cardio-oncologist, Garg says that people who have developed cardiotoxicities — heart muscle injuries — from cancer treatment form the majority of her patient base.
Cardiotoxicity can manifest in a variety of heart disease issues:
Cardiomyopathy: Any disorder that affects the heart muscle. It causes the heart to lose its ability to pump blood well. Some cancer treatments affect enzymes in the heart, causing cardiomyopathy and hindering heart function.
Hypertension: Medications might increase the body's pathways for hypertension, also known as high blood pressure.
Valvular disease: Some cancer treatments may require high-dose radiation to the heart and chest. The radiation may precipitate abnormalities of cardiac structures, valves, or vessels or lead to inflammation of the coronary arteries.
Coronary disease: Certain cancer treatments can lead to accelerated atherosclerosis or vasospasm, resulting in blockages in the heart arteries and heart attacks.
Arrhythmias: A condition where your heartbeat is either too fast, too slow, or irregular.
Thromboembolism — Certain medications may promote the formation of blood clots in the arteries and veins throughout the body.
Medical professionals and researchers in the growing field of cardio-oncology focus on gaging prevention and potential treatments for cardiotoxic side effects. Yet Garg says the kind of treatments for cardiotoxicity each patient receives depends on their particular condition and cancer treatment.
Generally, a specialist will assess the patient's cardiovascular risk, record the oncology treatments the patient has received, and order cardiac imaging or labs. Some patients might require routine imaging to monitor heart health, while others may require less frequent visits or follow-ups based on risk factors. In any case, Garg outlines the top ways you can equip yourself against cardiotoxicity:
Lifestyle factors
Living a heart-healthy lifestyle proves favorable at all times, but especially in softening the blow of cardiotoxic effects from medications. Therefore, heart-healthy lifestyle factors such as a good diet, exercise routine, and maintaining mental health are critical.
Exercise for 30 minutes a day, five times per week
Decrease intake of salt and saturated fats. Garg recommends following the Mediterranean diet or Dietary Approaches to Stop Hypertension (DASH) diet
Reduce work-related stress and engage in self-care
Cease smoking and drinking alcohol
Annual health screenings
Attend annual risk screenings with a primary care doctor or a cardiologist to ensure you can control or regulate conditions pertaining to blood pressure, cholesterol, diabetes, thyroid, and kidney function. It's a good idea to keep these conditions under control at all times, and especially before starting cancer therapies. Many of the agents in chemotherapy affect lipid profiles and sugar levels in the body — potentially heightening blood pressure or worsening cholesterol profile, Garg says.
Regular follow up
If you are already an oncology patient, cardiac patient, or both, follow up with your oncologist or cardio-oncologist for routine tests such as electrocardiograms or echocardiograms. The more you attend these regular screenings, the more likely you and your physician are to catch and address any cardiac concerns that arise early on.
Most importantly, just ask. If you have cancer, ask your oncologist about cardiotoxic side effects from treatments. Some questions you may consider asking include:
Do any of the medications I am or will be taking affect my heart in the short term? What about the long term?
Do I have any pre-disposing cardiac risk factors?
Should I consult with a cardio-oncologist before or early in my treatment?
For Garg, the goal is to prevent a patient's delay in receiving chemotherapy. "We do not want important life-saving therapies to be stopped as a result of the heart, so we as cardio-oncologists coordinate closely with oncologists," she says. For example, if a patient experiences significant cardiotoxicity with cancer treatment, Garg consults with the oncologist to hold the regimen or switch treatment regimens until cardiac function recovers.
---
Loma Linda University Health is the only medical center in the region that provides cardio-oncology services. Learn more online or call 800-468-5432.
Meet Our Providers
Vinisha Garg
Cardiologist