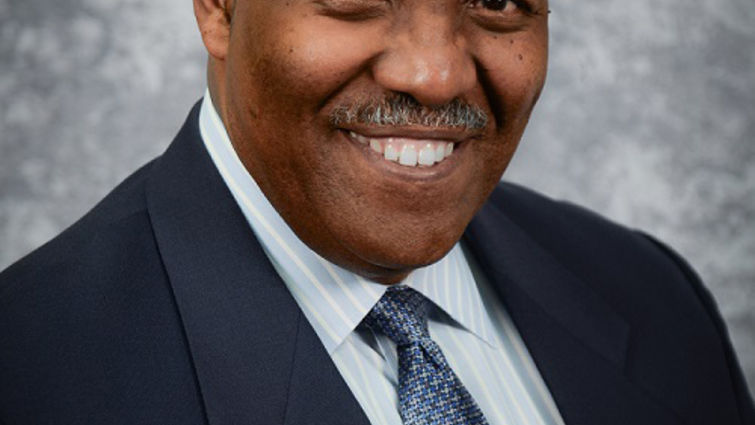 The office of diversity and the center for health disparities and molecular medicine at Loma Linda University School of Medicine will host the 11th annual Martin Luther King Jr Symposium on Wednesday, February 22, from 12:00 noon to 1:30 p.m. The public is invited to the free event, which will be held in the Wong Kerlee International Conference Center, 11175 Campus Street in Loma Linda.
Guest speaker James Kyle Jr., MD, MDiv, chief medical officer for Tuba City Regional Health Care Corporation in northern Arizona and former dean of the LLU School of Public Health, will speak on the topic of "Health Disparities: A Perfectly Designed Outcome."
According to Daisy De Leon, PhD, assistant to the dean for diversity, the impact of King Jr.'s legacy can hardly be overstated.
"Dr. Martin Luther King Jr. was one of the most important American leaders of the last 100 years," De Leon observed. "His transformative vision and tireless, dangerous quest to end the culturally entrenched apartheid that held blacks and other minorities in a state of perpetual subjugation have made an enormous difference to the culture of the 20th and 21st centuries, not only in this country, but around the world."
Martin Luther King Jr. was born Michael Luther King Jr. on January 15, 1929. He later changed his first name to Martin after a visit to Germany prompted a deep sense of appreciation for the social and theological activism of Martin Luther. After graduating from Boston University with a PhD degree in systematic theology in 1955, King Jr. began the civil rights activism for which he is famous.
For the next 13 years, King Jr. was an intrepid advocate for the civil rights and peace movements of the 1950s and '60s. His powerful oratory and unshakable conviction were instrumental in inspiring blacks and whites to participate in a series of boycotts, sit-ins, and marches such as the Montgomery bus boycott of 1955 and the monumental March on Washington in 1963. His commitment to non-violent social protest lead to the founding of the Southern Christian Leadership Conference in 1957.
In a now-legendary speech during the March on Washington, King Jr. articulated his vision for a new America.  
I have a dream that one day this nation will rise up and live out the true meaning of its creed: 'We hold these truths to be self-evident: that all men are created equal.' . . . I have a dream that my four little children will one day live in a nation where they will not be judged by the color of their skin but by the content of their character.Martin Luther King Jr.
Tragically, King Jr. was assassinated by a disgruntled white supremacist on April 4, 1968.  
Attendees at the event will receive a lapel button displaying a picture of King Jr. with a poignant quote from him: "Of all the forms of inequality, injustice in health care is the most shocking and inhumane."
"It is important that we remember the legacy of Dr. King," De Leon says. "It is vitally important that we do that."