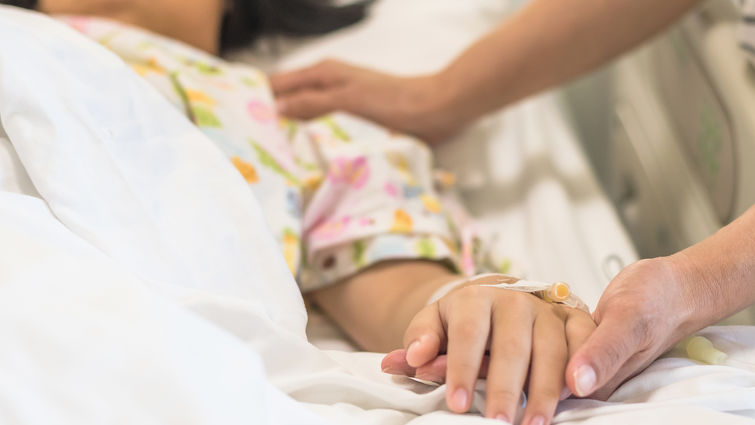 A recent study focusing on children shows that certain underlying medical conditions leave kids at higher risk for hospitalization due to COVID-19. The conditions leaving kids at highest risk include type I diabetes, obesity, cardiac congenital or circulatory anomalies, and epilepsy.
Maulin Soneji, MD, a pediatric infectious disease specialist at Loma Linda University Children's Hospital, says having more pediatric-specific data available offers more accurate guidance to healthcare providers.
"Pediatric physicians have only had adult data to base their decisions on throughout COVID-19," Soneji says. "Having pediatric-specific data allows us to speak more specifically to these patients and help inform their parents."
Anxiety and fear-related disorders and depressive disorders were two other underlying medical conditions seen in patients hospitalized with COVID-19. While this link between stress disorders and hospitalization with COVID-19 may have been predicted due to adult data, Soneji says physicians would not have known for certain there would be the same outcome without pediatric research.
"It was interesting to see in the study how even mental trauma and stressors definitely affected hospitalization from COVID-19 in young children," Soneji says. "Previously, we understood that patients present stressors as different physical manifestations of problems, but I don't think we fully understood how much this mental link impacted COVID-19 and the risk for hospitalization."
Soneji says he agrees with the Center for Disease Control and Prevention's comments on the study highlighting serious clinical and public health implications for pediatric patients with underlying medical conditions.
"While we understand many kids don't have chronic medical conditions, we're seeing more and more kids who do have them and are living longer with them," he says. "Now we're seeing the impact that diseases like COVID-19 have on these kids. Children who have these chronic and underlying medical conditions and their families must continue in being vigilant to remain healthy and not contract COVID-19."
Soneji says physicians have seen an improvement in the number of children being brought into hospitals with COVID-19 symptoms or MIS-C. "There has been a dramatic decline in the cases we are seeing," he says. "Just two weeks ago, I did not see a single child with COVID-19 or MIS-C where I work. While this doesn't mean that kids who are positive for COVID-19 aren't getting admitted, it does mean their cases are not as severe."
Continued vaccination is seemingly helping lower the cases of COVID-19, says Soneji. "We're seeing that anywhere from 95 to 99% of patients being admitted with COVID-19 have not been vaccinated," he says. "We've gone within a year and a half from this pandemic starting to now moving toward being a vaccine-preventable illness. I'm very happy for the direction we're headed."