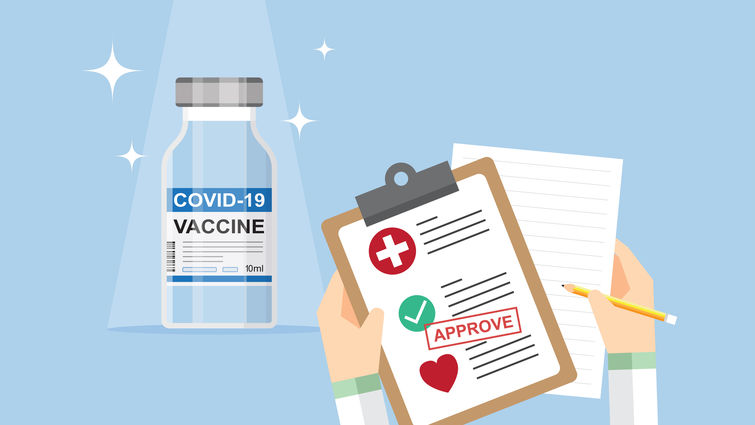 The Centers for Disease Control and Prevention recommended the Pfizer-BioNTech COVID-19 booster dose for kids ages 5-11 on May 19, following the U.S. Food and Drug Administration's authorization earlier in the week.
According to the FDA, while pediatric COVID-19 cases are generally less severe than adult cases, omicron has impacted more kids with illness, hospitalization, and even some long COVID-19 effects. This single booster dose can be received at least five months after the initial two-dose vaccine.
Is it safe?
As the division chief of general pediatrics and pediatric medicine at Loma Linda University Children's Health, Alexandra Clark, MD, understands some parents may have concerns, but she reiterates that the vaccine is safe for kids.
"We have a lot of good safety data about how this vaccine is working and how effective it is against protecting from the original type of COVID-19 as well as the variant strains," Clark says. "I want to remind people that while Pfizer's MRNA vaccine is cutting-edge technology, it's not new and does not inject any real virus into a child."
According to Pfizer, 4,500 kids in that age group have participated in their COVID-19 vaccine clinical trial.
What does this authorization mean for this age group?
"The authorization allows us to extend additional protection to this group of children so that they have the best protection against severe COVID-19 infection and complications, as they are out in the world with school and activities being kids," Clark says.
Why does my child need a booster if they've already received the primary series?
Similar to the flu vaccine, immunity produced from the COVID-19 vaccine or from natural immunity after getting a COVID-19 infection lessens over time, Clark says. Also, new variant strains are occurring, which try to bypass the immune system's protections.
"Getting boosted after the primary series or after having live SARS-CoV2 COVID-19 infection increases your body's defenses against the virus," she says. "This means that if you are exposed or infected afterward, your chance of having severe disease or being hospitalized is very low."
Concerns or questions? Speak with your pediatrician
Clark recommends that parents with vaccine-related questions or concerns have a transparent conversation with their pediatrician. "It's everyone's right to have a good, informed decision," she says. "I would just ask parents and their kids to have that discussion with their provider before they make a choice."
Loma Linda University Health is now offering primary two-dose or booster vaccinations for kids ages 5-11. Learn more about receiving the vaccine by visiting our website.