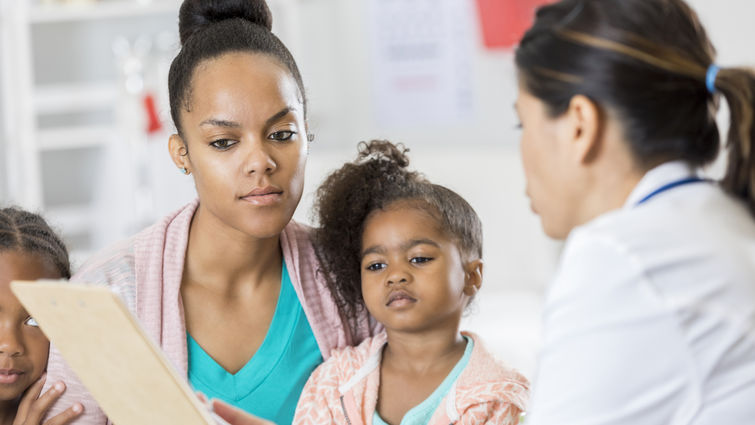 March is Bleeding Disorders Awareness Month, and Loma Linda University Children's Health wants to help educate the community about von Willebrand disease (VWD) — cited by the Centers for Disease Control and Prevention (CDC) as the most common bleeding disorder in the United States. The CDC says approximately 3.2 million people in the U.S. are currently living with VWD.
Akshat Jain, MD, MPH, section head for pediatric hematology specializing in hematologic disorders at Loma Linda University Children's Hospital, says VWD is extremely common and underdiagnosed.
"VWD is a condition where the body is not able to form enough glue (von Willebrand clotting factor) to hold blood cells together in the blood vessel," Jain says. "In an event of trauma, patients bleed a lot, and it becomes especially concerning during times of menstruation (periods), childbirth, surgical procedures, and even everyday living. Patients sometimes succumb to severe internal bleeding after trauma."
There are three main types of VWD, which are generally hereditary — passed from parents to children, affecting both boys and girls. However, symptoms are more commonly seen in teenage girls because of abnormally heavy period-related bleeding.
Jain says it's particularly difficult for teenage girls due to stigma around heavy periods, causing them to not seek timely medical care.
"For many, it's taboo to discuss periods among households," Jain says. "And that leads to a delay in diagnosis and sometimes life-threatening issues later in life, arising during pregnancy, delivery, or trauma. All of these issues could be easily preventable if VWD is diagnosed."
Other common symptoms of VWD can include recurring nosebleeds lasting longer than 10 minutes, bleeding from injuries or cuts lasting longer than 10 minutes, bruising easily, heavy gum bleeding, and for girls specifically, heavy periods that last longer than seven days, and heavy bleeding after giving birth or having a miscarriage.
According to the CDC, VWD can only be formally diagnosed by a doctor, who will ask questions about family history and order several blood tests to see how a child's blood clots. Depending on the seriousness of a child's VWD, there are treatment options, including injections, nasal sprays, therapies, drugs, and birth control pills.
"We have a comprehensive and fully functional bleeding disorder program here at Loma Linda that has over 500 patients with von Willebrand disease," Jain says. "They are being actively cared for to improve their quality of life by controlling bleeding symptoms, treating their anemia on time, and allowing them to focus on important things in life such as sports, education, and career prospects."
Learn more about our treatments for VWD at our Specialty Team Centers or visit our website to learn more about VWD.
Meet Our Providers
Akshat Jain
Attending Physician