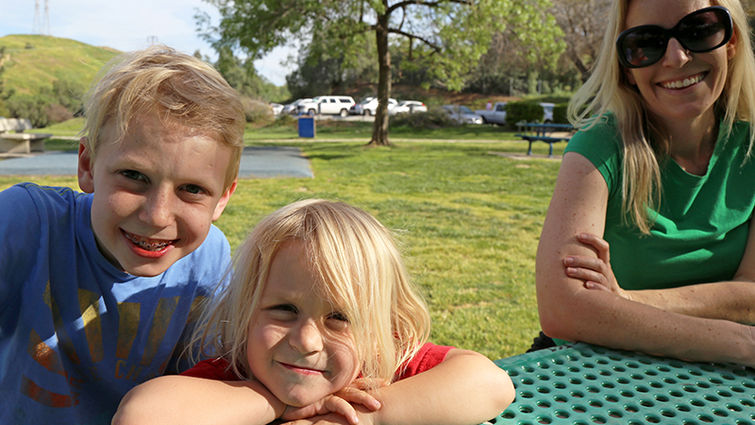 The whole family is invited to the 3rd annual Family Fitness Fun 5K Run/Walk and Expo, which will be held at the historic Burrage Mansion in Redlands on Sunday, April 2.
Lynn Sleeth, president of the Big Hearts for Little Hearts Guild, says the event is held to raise awareness of the ways Loma Linda University Children's Hospital benefits the community.
"We are so grateful to have a world-class Children's Hospital right here in the Inland Empire, where doctors and nurses provide the finest care for our kids," Sleeth said. "Everything the guild does is designed to raise funds and awareness about this remarkable resource right here in our own backyard."
In addition to the 5K, guests can explore the Health Expo, which will feature a large selection of exhibitors offering a wide variety of products and services to enhance family fitness and health. Last year there were 29 exhibitors. This year, planners expect even more. There will also be a number of children's events where kids can climb, hike, explore and just have fun.
Check in starts at 7 a.m., and the run/walk through the streets of Redlands is scheduled to begin promptly at 8 a.m. Sleeth said last year's 229 run participants represented a 40 percent increase over the first annual event in 2015. She expects an even larger turnout this year, and noted that each paid 5K participant will receive a color-changing shirt at the time of check in and a medal upon completing the course.
Guest of Honor Alex Miller is a 10-year-old Redlands boy who was born with a severe congenital heart defect. But thanks to five open heart surgeries at Children's Hospital, Alex has a healthy heart today and leads a normal life. In addition to basketball and riding his bike, Alex enjoys skiing — he just learned to ski backwards — and writing his own comic book. He participated in last year's run and is looking forward to running again this year.
 "I liked running with my family and friends last year," Alex said. "I think I did pretty good. My mom timed me at 40 minutes, but I'm going to try to beat that this year."
Alecia Miller says her son is a member of a running club. "If Alex runs two miles every Tuesday and Thursday from now through the end of May," she said, "he will get his name on a plaque at school for running 100 miles this year."
Sleeth said registration will be limited to 500 participants.