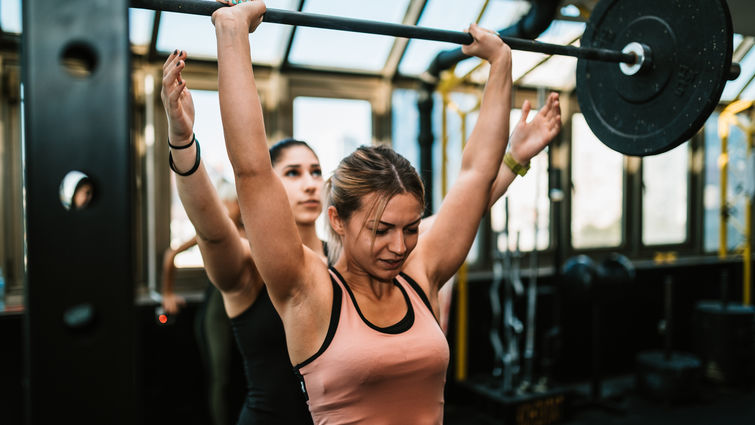 Loma Linda University Health experts recommend a staged plan for people wanting to start high-impact physical activity following any lung or heart damage as a result of a COVID-19 infection. A patient's phased plan can range from a couple of weeks to several weeks of delayed activity start, depending on the extent of organ injury.
There are more than 2 million COVID-19 cases in the United States as of June 15, according to the Centers for Disease Control and Prevention. In May, a report published in the Cardiology Journal of American Medical Association revealed 22% of COVID-19 symptomatic patients admitted to the hospital experienced a cardiac injury. There are no current statistics on pulmonary injuries from a COVID-19 infection. But a Loma Linda University Medical center pulmonologist says COVID-19 is a viral infection that can affect the lungs, resulting in the possibility of lung damage. This can include pneumonia, acute respiratory distress syndrome with low oxygen levels, and in some instances, long-term damage to the lung tissue.  
Saba Hamiduzzaman, MD, pulmonary disease specialist at Loma Linda University Health, says the body relies on the partnership between the heart and the lungs to supply oxygenated blood. If the lungs are not able to recruit more air sacs due to underlying damage to the lungs, then more oxygen is not able to get into the blood or to the tissues in our body during physical activity. 
Purvi Parwani, MD, director of Loma Linda University International Heart Institute's Women's Heart Health Clinic, says cardiac injury happens when viral replication inflames the tissue of the heart, causing cardiac cell death — also known as cellular necrosis. Parwani says risk stratification is required before resuming any physical activity if there is any injury to the heart from viral infection.
Both experts offer specific guidelines dependent on which organ was injured.
Guidance for cardiac Injury
Parwani recommends patients who are positive for COVID-19 and develop mild or moderate symptoms to have a minimum of two weeks of cessation of any exercise training. During this time, there should be a complete symptom resolution. She recommends careful clinical cardiovascular evaluation with consideration of repeated cardiac testing for advanced cardiac injury. For hospitalized patients who recovered from COVID-19, she suggests they resume activity or training with restrictions. She adds that these patients start with dull activity and continue to increase their amount of activity over time. If at any point during physical activity a patient feels fatigued, experiences chest pains or shortness of breath, they should stop the activity immediately and call their doctor.   
Guidance for Lung Injury
Resumption of activity should be discussed with a pulmonologist after the diagnosis of COVID, Hamiduzzaman says. Following diagnosis, patients should slowly start with walking. If they can tolerate walking without shortness of breath, dizziness or chest pain, she encourages patients to slowly increase their activity to their usual level. Patients who have underlying health conditions such as chronic obstructive pulmonary disease, asthma, diabetes, pulmonary fibrosis, heart disease or cancer should seek physician evaluation before resuming any exercise program. Patients with underlying medical conditions can be referred to a pulmonary rehabilitation program, which will be a supervised program 2 to 3 times a week. Individuals can then follow up with their pulmonologist to monitor their progress after starting the program.    
Both experts instruct patients to always consult first with a physician before taking any suggestions. A patient's primary care doctor or medical expert can provide personalized care according to their condition. If you are concerned about resuming any physical activity following a COVID-19 infection, please consult with your primary care doctor by scheduling a video visit on My Chart or by calling 1-877-558-6248.