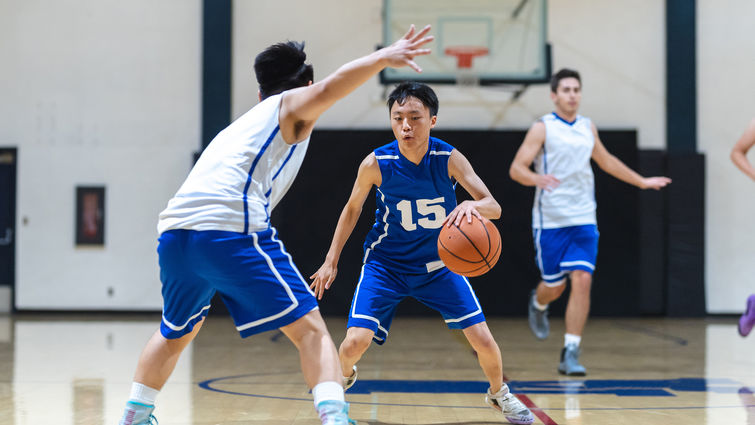 As states slowly lift stay-at-home orders brought on by the pandemic, communities and schools have begun to reintroduce sports safely. The kickoff of high school sports leads experts to offer tips on ways to prevent the spread of COVID-19 and stay physically fit.
"After months of limited use, it's important for athletes to take extra precautions to keep their muscles and joints in good shape," says Thomas Donaldson, MD, chair of orthopedics at Loma Linda University Health. "Now isn't the best time for an unwanted visit to the hospital, so it's essential to rebuild your endurance, flexibility and to get back into healthy habits before you hit the field, court, pool, or gym."
Back to the basics
Whether you're vaccinated or not, Donaldson says it's still essential to wear masks, wash your hands, and distance as much as possible. "The basics have stayed the same — shield your face, sanitize your hands, and maintain as much space as possible."
Things won't be better overnight, so it's still important to do the basics of infection control.
Slow and steady
Those who participated in sports regularly who have had an extended period away may be at a higher risk of injury due to deconditioning of the muscles, Donaldson says. "Slowly getting back into an exercise routine by increasing both length and intensity of your workouts can help you avoid an injury," he says.
"Pushing yourself too hard or too quickly can be dangerous, especially if your body has been in a sedentary state for the past several months."
Time for recovery
Don't try to make up for lost practice time by excessively working out. Instead, Donaldson recommends you give your body time to rest and recover after your practice or workout. "Your body needs time to rest, and a good night's sleep is an important first step."
For more information regarding Loma Linda University Health's orthopedics sports medicine and orthopedics services, visit the website or call 909-558-2808.