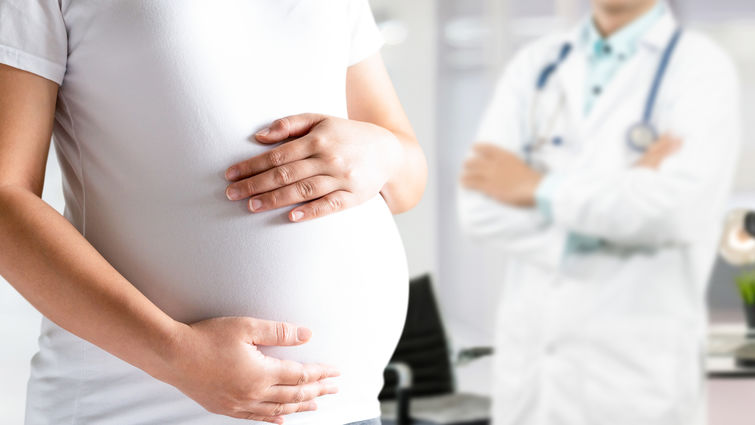 A cesarean delivery — more commonly known as a C-section or cesarean section — is a surgical procedure in which a baby is delivered through incisions in the lower abdomen and uterus. According to the Centers for Disease Control and Prevention, this type of delivery is used in approximately 31% of births in the United States.
To help provide education during Cesarean Awareness Month, Elaine Hart, MD, obstetrician and gynecologist at Loma Linda University Children's Hospital, answers some less common questions surrounding C-sections.
 1. In what scenarios would you plan a C-section?
Hart says a planned C-section would take place in the following scenarios:
If someone previously had a C-section and chooses to have a repeat C-section
"Expecting mothers always have that option if they've had a prior C-section," she says. "But they also may have the option to attempt a vaginal birth if their pregnancy meets certain criteria."
If a baby has a mal presentation — such as a breach presentation
If there are multiple babies
If an expecting mom has triplets or any higher order multiples, a C-section is required," Hart says.
Cephalopelvic disproportion
"This is one of the most common reasons for a C-section," she says. "Basically, the baby doesn't fit through the vagina."
"This scenario is rare," she says. "The baby would have to be over 5,000 grams — more than 11 pounds."
2. Are the mother's organs moved from their normal spots during a C-section?
Organs — besides occasionally the uterus — are never moved, Hart says.
 "The uterus may only be elevated out of the incision," she says.
Generally, the obstetrician checks the ovaries and fallopian tubes before closing the patient. Additionally, Hart says the intestines may be packed up into the abdomen with a moist sponge if they are in the way to protect them but are not lifted out of the body.
3. How is the baby actually delivered?
Hart says the baby is pushed out of the belly through an incision two centimeters above the top of the pubic bone.
"The incision isn't huge, just barely long enough to get the baby out," she says. "One doctor elevates the baby's head and the other pushes the baby, head first, rather firmly, out of the uterus."
4. How is the placenta delivered via C-section?
"The placenta is manually removed with a C-section," Hart says. "In a vaginal birth, we wait for it to come out up to around 30 minutes. But with a C-section, we have to quickly remove it and sew up the incision on the uterus to reduce bleeding."
Children's Hospital enables moms and babies to have as low-risk deliveries as possible. The institution is recognized in the state of California for its low number of cesarean births performed. Children's Hospital remains well prepared to handle both normal and complicated vaginal and C-section births.
For more information about labor and delivery at Loma Linda University Children's Hospital, visit our website or call 1-800-825-KIDS.