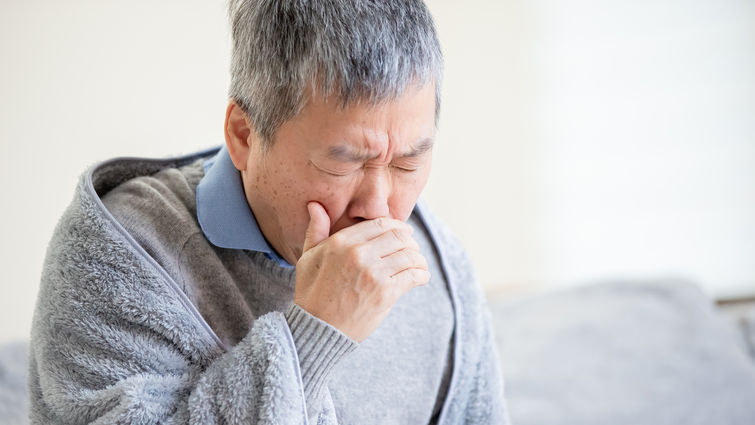 Family medicine doctors want patients to understand the severity of the influenza virus and why this year's strain could carry increased risk. Daniel Reichert, MD, FAAFP, chair of the Department of Family Medicine, says COVID-19 protocols decreased flu cases, but he anticipates an uptick due to the relaxed precautions in late 2022.
The CDC reported that flu was responsible for 12,000 to 52,000 annual deaths between 2010 and 2020. The report notes a dramatic decrease in flu cases during peak COVID-19 mitigation measures. Reichert and other experts equate this effect to proper hand washing techniques, face masks, staying home when sick, deceased proximity to others, and reduced travel, among other factors. With the abandonment of these practices, experts anticipate a flu surge higher than what was reported during the 2020 and 2021 seasons.
If the numbers are serious, why don't more people get the vaccine?
As observed by Reichert, individuals often get a common cold or respiratory infection and label it as the flu.
"Many get a cold and think, 'Hey, I had the flu last year, and I was entirely fine. If my body fought it off last year, it could do it again,'" Reichert says. "This is an extremely dangerous mindset to have because we know how contagious and harmful influenza is."
The flu is classified as a highly contagious disease. All individuals can become severely ill upon infection, but no matter their severity, they can pose a risk of infecting high-risk populations. High-risk populations include people ages 65 years and older, pregnant women, individuals with chronic illness, children younger than 5, and especially children younger than 2.
"Before the pandemic, patients would visit their primary care doctors for regular check-ups or minor concerns. They'd receive their flu shot while in office because they were already there. To limit exposure, people stopped coming to medical facilities for two years, thus halting their routine and receiving an annual vaccine," Reichert says.
Doctors recommend that all individuals over the age of six months receive a vaccine. Reichert says the vaccine reduces the risk of contracting the virus as well as reduces the risk of serious illness, hospitalization, and death.
Does my COVID-19 booster cover influenza?
"No, but I highly encourage you to receive both. They are safe to receive together. Just expect a sore arm," Reichert says.
When should I get the influenza vaccine?
"Now. We start distributing them as early as September but now is the crucial time to receive them before peak influenza season. You can receive it in the midst and tail end of the season in late winter," he says.
It is difficult for experts to predict how annual vaccines will be against the latest flu strains. Early reports suggest the vaccine is effective against this year's strain.  
To schedule a flu shot for you or your family, contact Loma Linda University Primary Care at 909-255-3236 or through MyChart.