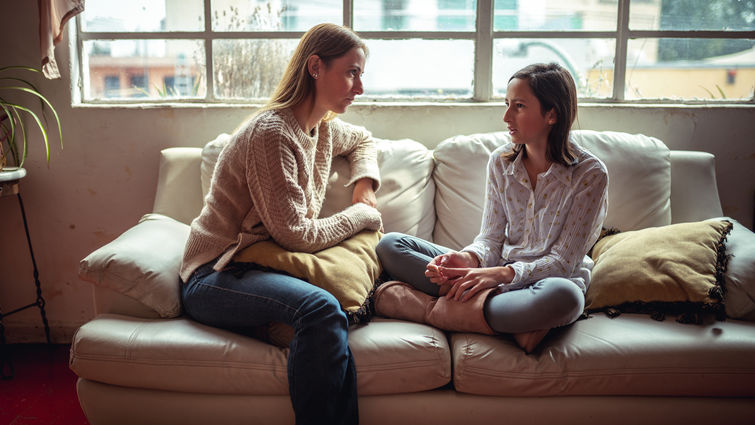 Let's face it — talking to your children about sexually transmitted infections (STIs) is a daunting task for most parents. But with the Centers for Disease Control and Prevention reporting that more than 50% of American adolescents engage in sexual intercourse by 18 years old, this discussion with your child is vital. 
Heather Figueroa, MD, obstetrician and gynecologist at Loma Linda University Health, receives many questions on the topic and wants to help parents better educate their children on this often tricky subject. 
When should parents talk to their children about STIs?
"These startling statistics about young teens engaging in sex early on really drives home the importance of knowing your child," Figueroa says. "Ask yourself these questions: when does their school curriculum start teaching about sex? What are their friends talking about? And what are they exposed to on television, in movies and on social media? All these bits of information really drive the question of when — if sex is something that's discussed in their life, it might be time to bring up the realities of STIs." 
How can parents bring up the subject of STIs?
"It's most productive to bring up the subject when your child is the chattiest and least defensive," Figueroa says. "This is often during low-stress times like casual car rides, or if they bring up something they saw on social media, television or a movie. Discussing those scenarios and addressing their questions can often be done in a non-threatening, non-personal way. Kids are inquisitive, and it's important not to be shocked by their questions. Honor them with a frank and honest answer. Trust your gut on what is age-appropriate — you don't have to tell them everything at once, but as they get older, start filling in the details. 
Does talking about STIs make children and teens more likely to become sexually active?
"No," Figueroa says. "It allows them to better understand the complexity of sex and its consequences. As a parent, you still have a major influence on your children. By helping them understand the complexity of sexual relationships and their consequences, you can help keep them safer. This discussion allows parents to instill their morals and values in their children, while teaching them that there is an open line of communication. 
What types of STIs do you recommend parents educate their kids about?
"Remember, a parent doesn't have to be an expert," Figueroa says. "I would bring up the more common STIs including:
Gonorrhea, chlamydia and trichomonas


All can be treated, but if not caught early, could cause lifelong complications. 

Human papilloma virus 


Can cause cancer and warts. 
Herpes 


Can cause painful lifelong intermittent blisters on the genitalia or mouth. 

HIV and hepatitis 


Are sexually transmitted blood infections that cause serious disability and disease. 
What's the most important thing parents should tell their children about STIs?
"Most of the time, you can't tell if someone has an STI," Figueroa says. "The number one thing they can do to prevent transmitting an STIs is to not have sex. If they do engage in a sexual relationship, they should protect themselves and get tested. STIs can be transmitted just through touching — these infections can have serious, lifelong consequences. 
Having an open conversation with your child about STIs doesn't have to be overwhelming, and you don't have to go through that alone. Our physicians at Loma Linda University Health are happy to answer your questions. Visit our website to learn more about sexually transmitted infections in teens.
Meet Our Providers
Heather R. Figueroa
Attending Physician