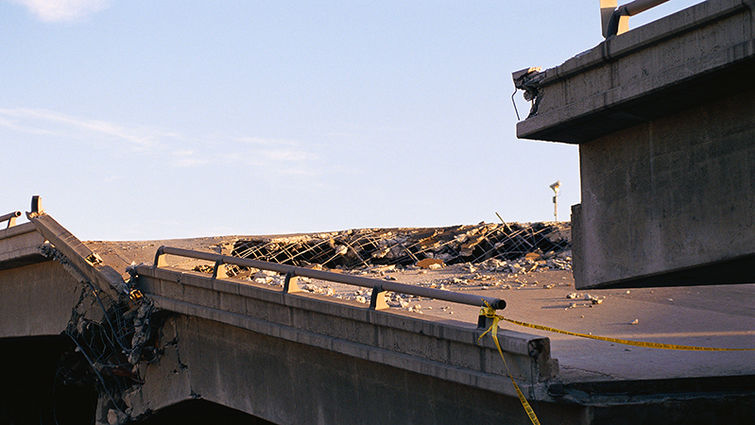 In the event of a major disaster, Loma Linda University Health will need as many employees on hand as possible. But realistically, employees won't be much help to the organization if they are worried about the safety of their family members—particularly children, spouses, and parents.
"We can do all the drills, training, and education," says Joe Bruno, Loma Linda University Health emergency management specialist, "but if our faculty, clinicians, staff, students, and leaders are not prepared at home, we will lose our assets at the most critical times."
Employees will likely want to ascertain the safety of loved ones before they commit full attention to the greater disaster response by the organization. The more quickly and efficiently they do so, the sooner they will be available to serve the general population that will almost certainly flood the campus following a major disaster.
In the realm of natural disasters, an earthquake looms the largest. The campus in Loma Linda sits at the intersection of two faults—the Loma Linda Fault is T-boned by a second fault—part of the San Jacinto fault zone—coming up from the southwest.
The faults intersect a few hundred feet west of Loma Linda University Drayson Center in the middle of the railroad tracks.
But just a few miles to the north is the best-known fault system in the entire world—the San Andreas.
In California Earthquake Conference meetings during the first week of May 2016, held in Long Beach, a leading earthquake scientist warned of a long-overdue major earthquake, according to a recent article in the Los Angeles Times.
The last major quake along the fault—a 7.9-magnitude shaker that ruptured 185 miles between Monterey County and Los Angeles County's San Gabriel Mountains in 1857—means that nearly 160 years of relative quiet have elapsed along the San Andreas itself.
"It's been quiet since then—too quiet," said Thomas Jordan, director of the Southern California Earthquake Center, in his keynote remarks. "The springs of the San Andreas Fault have been wound very, very tight. And the Southern San Andreas Fault, in particular, looks like it's locked, loaded, and ready to go."
In terms of man-made disasters, one needs only to remember the terrorist shootings, which took place less than two miles from the Loma Linda University Health campus. Had the perpetrators been able to carry out the multiple missions they were most likely planning, the casualties and locations would have been far greater.
So it's only a matter of time. Earthquakes, wildfires, landslides, and other natural disasters, together with manmade disasters such as chemical leaks and acts of terrorism, will likely result in mass casualties, with the most serious cases ending up at Loma Linda University Medical Center, the only Level I trauma center in the counties of San Bernardino, Riverside, Inyo, and Mono.
Loma Linda University Health conducts regular drills, creating scenarios that match real-life disasters as closely as possible. What the organization cannot do is ensure that employees have plans of their own in place to first take care of their families.
"A simple communication plan and small disaster kit at home may be all that is needed," Bruno suggests. "This allows our employees to stay on campus and participate in disaster response operations."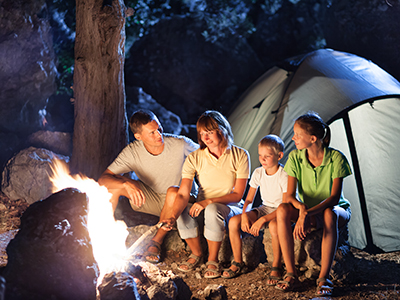 Preparedness for a disaster is similar to preparing for an extended camping trip. What makes the family self-sufficient on a camping trip can do the same in the event of a major disaster like an earthquake.
Here are some basic suggestions:
Set up a family contact network. Include a relative in the emergency contact list who preferably lives out of the immediate area. To reduce calls into the impacted area, family members in other locales should contact the designated relative.
Use texting versus phone calls/video chatting to avoid tying up phone lines and data bandwidths for first responders. Use abbreviations to further reduce your electronic footprint.
Have an alternative plan in place in case the usual electronic communication devices are unavailable.
Avoid tying up the Internet for news and alerts. Instead, use a battery-powered radio. Your vehicle can also provide both power and radio access.
Store water, non-perishable food items, first-aid materials, and other essential items somewhere on your property accessible even if your house is damaged. Think about camping when you choose many of these items.
Routinely discuss your plans, considering every possible scenario—including children at school and the need to commute. Conduct your own drills.
Involve your children in the planning process to raise their awareness and increase their engagement. Make it a family project.
Only after family emergency plans have been followed, and Loma Linda University Health employees are assured that loved ones are safe and secure, will they be able to fully turn their attention to the organization's disaster relief efforts.
Disaster preparedness ideas and resources for establishing a family emergency plan may be found by visiting www.fema.gov/children-and-disasters.
A family conversation via smartphone texting might look something like this ...