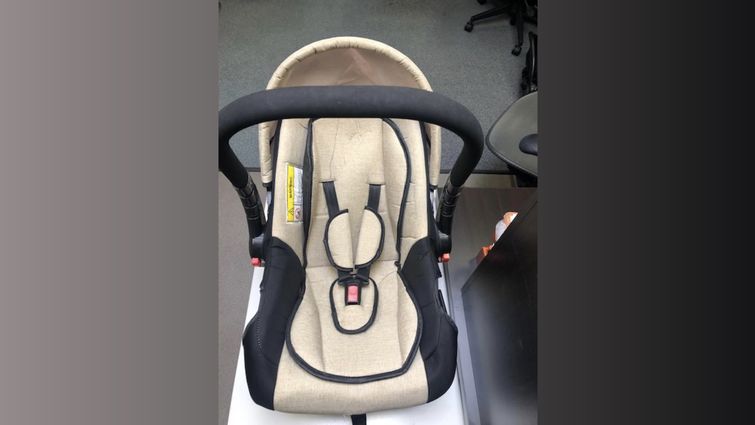 September is Child Passenger Safety Month, and Loma Linda University Children's Hospital, in partnership with Safe Kids Inland Empire, wants to remind parents and guardians that keeping their kids safer through proper education and the use of car seats, booster seats, and seat belts is paramount.
When used correctly, child safety seats such as car seats and booster seats can lower the risk of death by road injury by approximately 70 percent, says Michelle Parker, Safe Kids Coordinator Inland Empire at Children's Hospital.
Since the first step to car seat safety is purchasing a seat, Parker encourages parents to be extra mindful of their choice.
Types of seats
While there are various types of car seat models to choose from, all car seats meet the same U.S. federal safety standards, according to Safe Kids Worldwide.
"Until your baby is two or more, they should be riding in a rear-facing car seat," Parker says. A rear-facing seat is often used for kids weighing 5 to 40 pounds.
Forward-facing car seats are generally for kids after age two and when their height or weight outgrows the rear-facing seat. Finally, booster seats provide a step in-between a car seat and a seat belt only, raising the child so their lap and shoulder correctly align with the car's adult seat belt.
"Remember that if you buy a car seat with a high height and weight limit, you'll be able to use it longer for your child," she says.
Fake car seats
Be on the lookout for fake car seats being sold online. According to Parker, within the past year, Children's Hospital and a few surrounding local hospitals have seen an increase of counterfeit car seats being brought in by unsuspecting parents. "These parents purchased them online or were even gifted them by family members who also made their purchases online," she says. "These fake car seats were bought anywhere from $40 to $500. Once at the hospital with their newborn, our staff identified and intercepted these fake seats."
These counterfeit car seats may endanger a child's safety because the same U.S. federal safety standards do not regulate them.
So how do you know what's real and what's fake? Parker lists the major red flags below:
No brand name
Improper labeling or no visible labels on the car seat
Labels are in a language other than English/Spanish
No registration card
Extended shipping times
Car seat was at a discounted rate of more than 50% off the "original" price
"Some things to look for in a federally approved car seat include labels in English with the manufacturer's contact information, installation instruction labels with pictures and diagrams, and a five-point harness with a chest clip," Parker says.
Visit Safe Kids Worldwide online for more information about car seat safety or for tips on choosing the best safety seat for your child at any age.