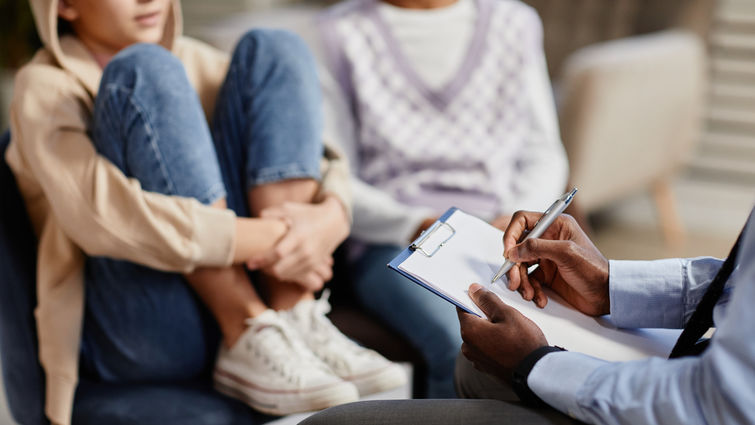 When it comes to youth mental health, there have been some significant issues in previous years, but the COVID-19 pandemic made things worse, says Cheryl L. Green, MD, PhD.
"Kids are much sicker," she says. "They are worried about what will happen next. Many are sad, frightened, lonely, and exhausted."
Green is passionate about her work in child and adolescent psychiatry at Loma Linda University Health's Behavioral Health Institute and Behavioral Medicine Center.
She holds several titles encompassing her many responsibilities, including medical director of the Shield and Mental Health intensive outpatient programs. In her current role, she sees inpatients and outpatients and supervises residents and fellows on their journeys through training.
Since the pandemic began, she has seen a large impact on her field, saying more kids are needing psychiatric services. "We have had to open up an additional inpatient unit," Green says. "We have also had to open up several intensive outpatient programs in Murrieta and an additional outpatient clinic in Rancho Cucamonga. And our own clinics are still packed with waitlists we have never had before."
Green wants parents to know that Loma Linda University Health provides many supportive options for families with children and adolescents struggling with their mental health. Beyond weekly individual therapy, there are options including intensive after-school outpatient programs offering kids coping skills and blame-free forums to talk honestly about their problems and providing parents education to help foster understanding and communication between them and their child.
In the past several years, children have experienced much change and uncertainty. When asked about their main stressors, many kids will list "COVID" near the top of their list.
"'COVID' seems to be shorthand for loneliness, boredom, and an excessive use of screens —whether for school purposes, social media, or videogames — also, less time outside, less time with friends in person, and less visiting of grandparents and relatives," Green says.
So, how can parents best support their child's mental health moving forward? Green encourages parents to bring back what she calls the "basics of health:" a good diet, including whole, unprocessed foods with a lot of fruits and veggies; outdoor exercise; plenty of sleep; connection with family members and positive peers; open lines of communication between parents and kids; monitoring of stress levels in and outside of school; and if needed, professional help.
Visit us online to learn more about our behavioral health programs for youth.