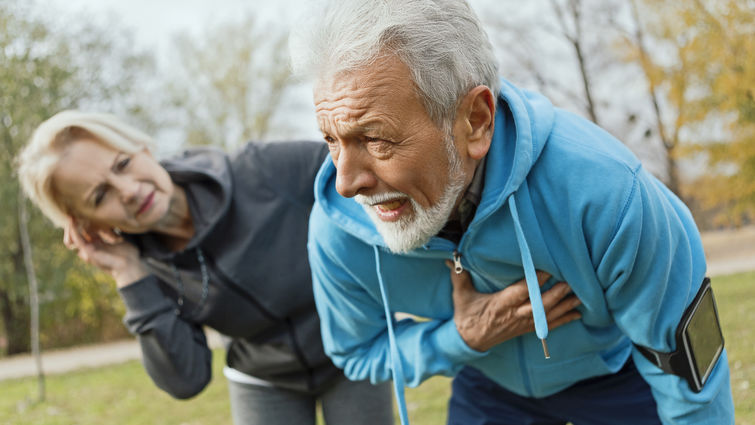 Emergency Department visits have declined throughout the nation due to COVID-19 concerns, and one of the most concerning aspects of this for many doctors is a decline in patients presenting with heart attack symptoms.The Journal of the American College of Cardiology reported earlier this month 38% decline in patients presenting to hospitals needing immediate heart treatment since March 1.
Cardiologists at Loma Linda University International Heart Institute also report seeing their inpatient numbers decline. Purvi Parwani, MD, cardiologist and director of Loma Linda University International Heart Institute's Women's Heart Health Clinic, says she has heard firsthand from patients who are worried about visiting the emergency department even with symptoms signaling they are having cardiovascular issues.
"Although we sympathize with the public about their concern of contracting COVID-19, this fear is putting many people at risk," Parwani says. "The problem with patients not coming because of their fear is the risk of permanent damage to the heart muscle. Consequences of waiting can be indeed fatal for some patients if they aren't treated within the first 90 minutes."
Parwani says staff at the Medical Center is doing everything they can to keep those safe from the virus who are visiting the hospital for an urgent health issue. There are separate dedicated units for patients who test positive for the virus. In addition, physicians are using personal protective equipment, like gloves, gowns and masks to keep each new patient safe.
The Institute is currently serving current patients via video visits, and if needed, inpatient visits. The Institute is also taking new patients via telehealth including telephone and video visits, and the physicians and staff members want to reassure the public they will receive the same excellent treatment they would have if they came into the clinic.
Parwani strongly urges people not to ignore signs that may be signaling a greater cardiovascular issue:
Uncomfortable pain, pressure, fullness or squeezing pain in the center of the chest that may feel like an "elephant sitting on the chest"
Pain starting in the chest and spreading beyond the chest to the shoulders, back, neck, jaw, teeth, or one or both arms or occasionally upper abdomen
Unusual shortness of breath
Unusual fatigue
Jaw pain, arm/shoulder pain or neck pain
Nausea or indigestion particularly when combined with high overall risk of getting heart attack
If you feel you have any of these symptoms or are concerned about any cardiovascular health issues, please contact your primary care doctor on MyChart. If you know someone who is dealing with heart-related issues during this time, please encourage them to seek medical attention immediately. If you have not scheduled a video visit before and would like to learn more, you can review this article.