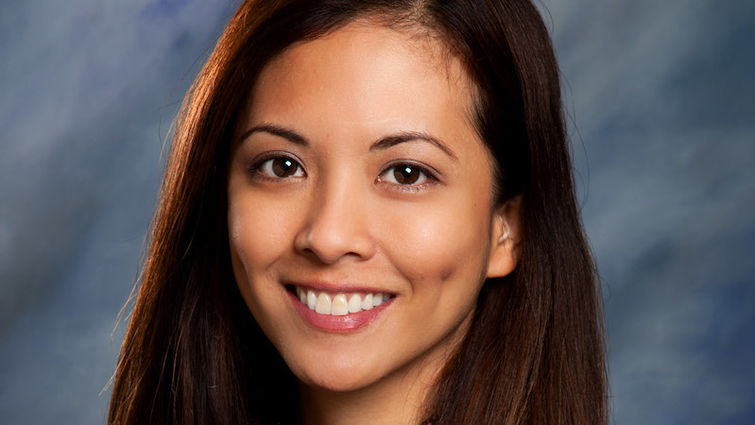 For the second year in a row, Loma Linda University Health senior vice president of finance, Angela Lalas, has been recognized as a "Rising Star in Healthcare" by Becker's Hospital Review, a leading publication highlighting business, legal news and analysis for the hospital industry.
Becker's Hospital Review recognized in its latest issue its 2017 list of healthcare leaders under the age of 40.
The list includes individuals who have gone above and beyond to achieve greatness in the healthcare field at a young age. The list includes physicians, hospital and health system executives and healthcare company innovators. Becker's Healthcare is honored to profile individuals who have made an impact on the healthcare system during their short careers and excited to see these individuals shine in the future.
Loma Linda University Health president, Richard H. Hart, MD, DrPH, said this latest honor bestowed upon Angela is a testament to her knowledge and ability to handle the financial challenges in the field of health care.
"Angela is a true leader who exemplifies excellence, integrity and professionalism in all that she does," Hart said. "She is a valued asset to this organization, and we are proud of her accomplishments. She is indeed a rising star."
The Becker's Hospital Review editorial team accepted nominations and conducted an internal review process to select members of this year's list. The list seeks to highlight the accomplishments of outstanding individuals who climbed the ranks within their organizations or founded their own innovative businesses. Many of the Rising Stars have received top honors from professional organizations and impressed their colleagues with expertise well beyond their years.
I am humbled with this recognition to be able to represent and honor Loma Linda University Health," Lalas said, "especially the outstanding mentors and role models who have supported my professional journey thus far. I am a recipient of Loma Linda University Health's commitment to embracing and nurturing diversity, for which I am most grateful."
Lalas was previously recognized by Becker's in 2016 as a "Rising Star" and one of the "150 Hospital and Health System CFOs to Know."
Lalas has served as senior vice president of finance for Loma Linda University Health since 2015. She oversees financial operations for the six hospitals within the system, including analysis and reporting for the Loma Linda University Medical Center and its affiliates. Before taking on her current role, she was vice president of finance for the system.
Lalas earned her MBA from Claremont (Calif.) Graduate University and her undergraduate degree in accountancy from the Adventist University of the Philippines. She is also a licensed CPA in California.
###