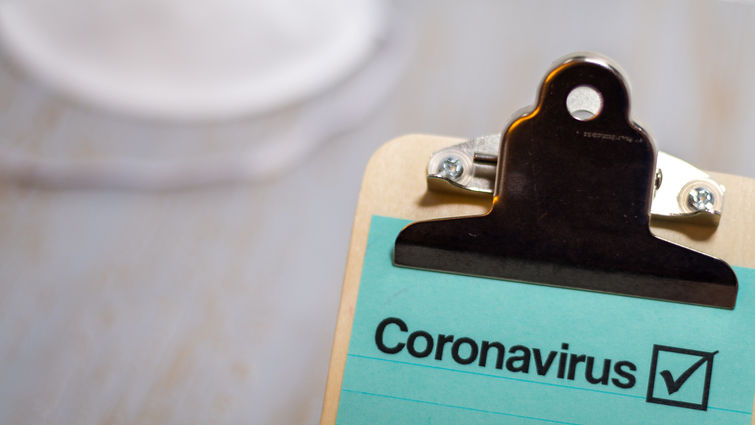 As cases of coronavirus have continued to pop up in communities across the nation, people have begun to wonder what steps they should take if they test positive for the respiratory illness, known as COVID-19.
Laren Tan, MD, a pulmonary disease and critical care specialist at Loma Linda University Health, says once you've received the positive diagnosis of COVID19, you should stay home and avoid contact with other people — except to get necessary medical care.
"If you or a loved one has tested positive for COVID-19, don't panic," Tan says. Most people who get COVID-19 will be able to recover easily at home, according to the Centers for Disease Control and Prevention (CDC).
To help prevent further spread, Tan identifies tips to follow use after the diagnosis:
Get healthy at home
If you receive a positive diagnosis, you should stay away from others as much as possible to keep from infecting them. If you must leave your home to get necessary medical care or for another essential reason, Tan says to wear a facemask if you have one, or cover coughs and sneezes with a tissue. "Even in isolation, wash your hands often to keep from picking up any additional viruses or bacteria that could be an additional complication to your health," he says.
It can be frightening, but it's important to research reputable sources that can arm you with information rather than fear. "It's difficult to stay away from places where unverified information is rampant — especially when you're in isolation — but there's no benefit in speculating on the unknowns around the illness," Tan says.
"I urge everyone to remain patient, practice kindness and compassion, and let common sense and science guide your actions."
Keep your spaces clean
If you live with others, it's important to take steps for their safety as well as your own. If possible, Tan recommends using a separate bathroom. If it's not an option, ensure you are taking the necessary steps to clean the space after each use. "It's an extra step, but it can significantly reduce the likelihood of spreading the virus," Tan says.
Continuing to wash your hands remains an important weapon in fighting to maintain your health. "When you're washing your hands, remember to get between your fingers and under your nails, and wash for at least 20 seconds," Tan says. "Alcohol-based hand sanitizers with at least 60 percent alcohol can also be effective, but remember — you still need to rub it in for about 20 seconds."
By keeping your spaces clean, you can avoid picking up a different illness that could make it more difficult for you to fight the coronavirus.
Watch your symptoms
Much like with other respiratory illnesses, your symptoms will likely get better with rest, hydration and prescribed medication, but Tan says it's crucial to seek medical care right away if your illness is worsening.
According to the CDC, if you think you have been exposed to COVID-19 and develop a fever and symptoms such as cough or difficulty breathing, call your doctor's office, urgent care clinic or emergency department for medical advice.
This will help your health care provider create a plan for emergent medical evaluation if your symptoms worsen. It can also reduce the risk of infecting others in the process.
"Keeping yourself well is the most important thing we can do — if that means missed work, or rescheduled events, or canceled appointments, it's worth it to keep yourself healthy," Tan says.
Tan encourages people to visit the CDC website for the most accurate and up-to-date information regarding travel during the height of COVID-19. You can also visit our coronavirus website to see facts and preventative tips to keep you and your family healthy.