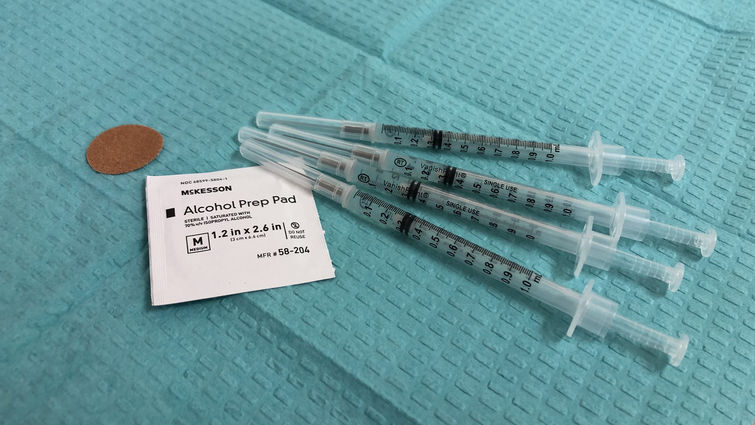 Having a history of cardiovascular disease places patients at higher risk of experiencing a more severe form of influenza (flu) infection and developing adverse downstream health effects, according to the Centers for Disease Control and Prevention. Vaccination offers the best form of protection against the flu's perils, they say.
Purvi Parwani, MD, a cardiologist at the Loma Linda University International Heart Institute, offers information and guidance about the flu vaccine for those with a history of cardiovascular complications.
Most importantly, Parwani says the flu vaccine is safe and beneficial for those with cardiovascular risk factors or complications. Contracting a flu infection, she says, could lead to an increased risk of serious complications in patients with cardiovascular disease or cardiovascular disease risk factors. Parwani urges patients to get this year's flu vaccine as soon as possible and echoes the CDC's recommendation to obtain the vaccine, ideally by October's end.
Recent findings from a clinical trial bolster the existing case that flu shots protect many cardiovascular patients from all cause mortality. The trial revealed that patients hospitalized after suffering a heart attack who received a flu vaccine during hospitalization, fared significantly better than their non-vaccinated counterparts a year after discharge.
Conducted over four flu seasons in 2016-2020, the double-blind trial involved 2,571 hospitalized adult heart attack victims. Half of the participants received an influenza vaccination and the other half received a saline placebo. After 12 months, the clinical trial revealed that the vaccinated group of high-risk patients had lower mortality rates. Notably, vaccinated patients showed a 28% reduction in risk of death from heart attacks, complications with stents, and even all-cause death — a significant number, Parwani says.
"Though we don't yet fully understand what drives those numbers, the signal is clear and statistically significant that the flu vaccine protects cardiovascular patients," Parwani says. "It makes me think maybe there is way more to pathophysiology of infectious process of influenza virus than we currently know."
What we do know, however, is that viruses like the flu attack the cardiovascular system by provoking inflammation and the body's release of cytokines, which increase risk of blood clotting, plaque rupture and thus the risk of heart attack, Parwani says. The body's inflammatory response can continue over several weeks post-flu infection. Lingering inflammation places individuals at increased risk of experiencing downstream events such as stroke or myocardial infarction (MI). Patients with stents or a history of heart attacks are especially prone to developing such complications upon suffering from a severe viral infection like the flu.
There is no doubt in heart patient Steve Sullivan's mind that obtaining the flu vaccine is the best way to safeguard his health against the virus, he says. The 73-year-old Idyllwild local suffers from a history of heart attack and enduring cardiomyopathy, a type of disorder that inhibits the heart's ability to pump blood properly.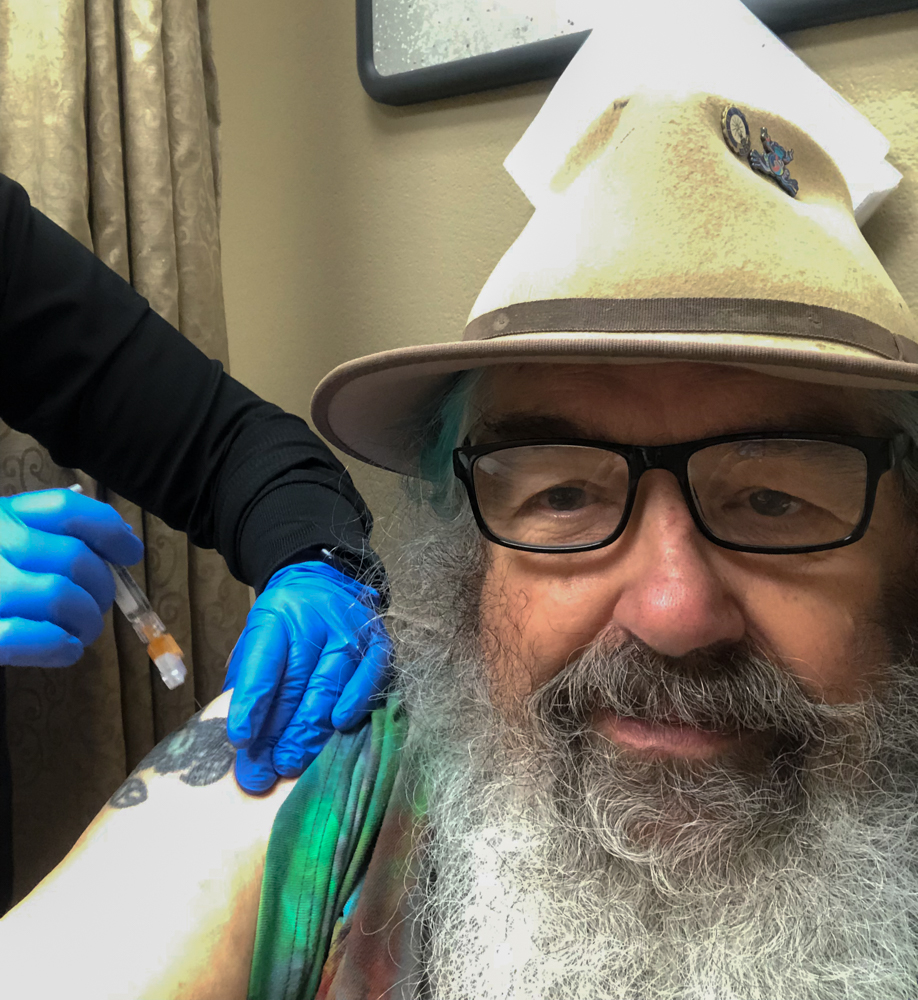 "If the odds say that I can reduce my likelihood of getting the flu by any percentage with a vaccination, then I am going to get vaccinated," Sullivan says. "I trust the science."
Sullivan's fervent desire to avoid contracting a severe COVID-19 infection also weighed heavily into his decision to pursue a flu vaccination, he says. "If you get the flu, your body is more run down, and if your body is more run down, then you're more susceptible to suffering severely from other illnesses, like the COVID-19 infection if you catch it."
Sullivan is vaccinated against COVID-19 and, as of late September, got vaccinated against influenza as well.
For others with cardiovascular concerns planning to receive the flu vaccine, Parwani shares five important tips:
Know that you can receive the flu and COVID-19 vaccines on the same day and that there is no recommendation to space out their timing. This will not affect the side effects you may experience from either immunization, according to the CDC.
Expect common side effects of flu vaccinations, if any, including pain at the injection site, headaches, chills, joint pains, and fever. However, the side effects should subside within a day or two of receiving the dose, Parwani says. There is no evidence to suggest that patients with cardiovascular issues have more side effects than the general population.
Continue to take any prescribed medications you may have, including blood thinners, as usual before and after receiving the flu vaccine.
If you are on blood thinners or anticoagulants, expect a bit of bruising or bleeding around where the needle went into your arm. When you go to your vaccination appointment, let the person administering the shot know which medicines you are on and to expect potential bleeding. They may have to press on your injection site a bit more, but the bleeding should stop.
Keep up virus-safe practices after vaccination, such as wearing a mask, washing hands, and social distancing to protect others — especially those at risk — from viruses like the flu or COVID.
---
To learn more about what you can do to protect yourself and your family during the flu season, visit our flu page at lluh.org/flu. Loma Linda University Health Primary Care and Urgent Care locations are available for in-person or virtual visits. Appointments can be made quickly and easily online at MyChart or by calling 909-303-9939.