Media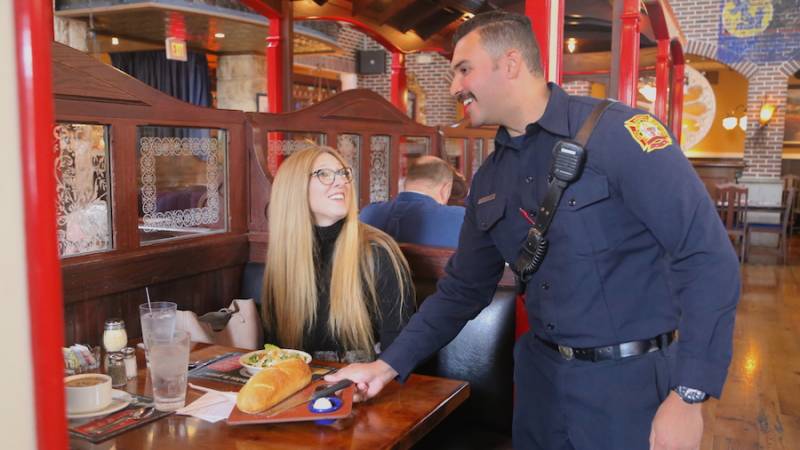 The Old Spaghetti Factory was a hot spot Monday, Feb. 27 thanks to local firefighters. The 5th annual Tip-A-Firefighter took place during lunch and dinner at the Redlands restaurant.
First responders from Loma Linda, Redlands and Colton Fire Departments served lunch and dinner to guests at The Old Spaghetti Factory. Tips collected by the firefighters were donated to LLUCH – over $5,000 to be exact.
"This is a fun, meaningful way for local fire departments to give back to Loma Linda University Children's Hospital," said Joshua Maldonado, Loma Linda Fire Department engineer, "It is an honor and a privilege to be able to work with an organization that has such an important role in the community."
The Redlands Old Spaghetti Factory has successfully hosted the annual event for the last five years, raising nearly $25,000 for LLUCH.
"We look forward to this event every year," said Angela Burian of Old Spaghetti Factory. "Our staff welcomes the opportunity to give back to the hospital that takes care of the kids in our community any chance we get."