Media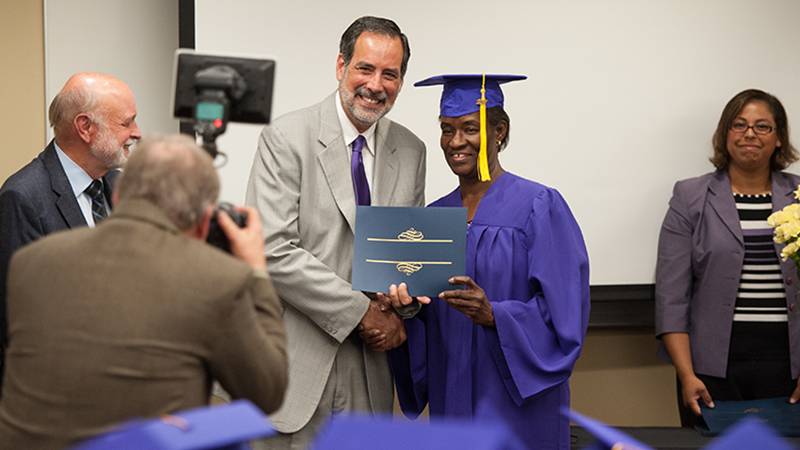 San Manuel Gateway College is growing its academic offerings as it prepares for its second year of service. Beginning this fall, the college will add programs for certified nurse assistants and pharmacy technicians to its current certification for medical assistants. Additionally, the college offers training for community health workers/promotores.
The college is accepting applications for fall 2017 for these four programs. Applications received before July 31 will be processed in time for the start of classes in early September. Students applying after July 31 may be waitlisted.
Additionally, interested individuals can apply for two more programs coming in 2018: dialysis technician and surgery technician.
San Manuel Gateway College offers certificates from Loma Linda University at its San Bernardino campus. The college was established in 2016 to give young people in San Bernardino and the Inland Empire a future beyond high school that also empowers them to serve their underserved communities.
For more established adult learners who are active in community work, the college's community health worker/promotores training provides academic-based workforce capacity building to reduce health disparities. Individuals who complete this training can help area residents better plug in with local healthcare systems, enabling patients to more successfully follow through with their care plans.
The unique didactic environment at Loma Linda University Health – San Bernardino brings together San Manuel Gateway College entry-level learners with Loma Linda University graduate students and medical residents all training together to gain clinical skills in the SAC Health System clinic at the San Bernardino campus.
The college held its first commencement June 7, graduating 12 medical assistants and 22 community health workers. Neery Velazquez, one of the medical assistant graduates, said the "Gateway" part of the college's name aptly describes the way it helps them: opening a passage to opportunities they couldn't have encountered any other way.
To learn more about San Manuel Gateway College, call 855-558-1100 or email sanmanuelgatewaycollege@llu.edu.