Media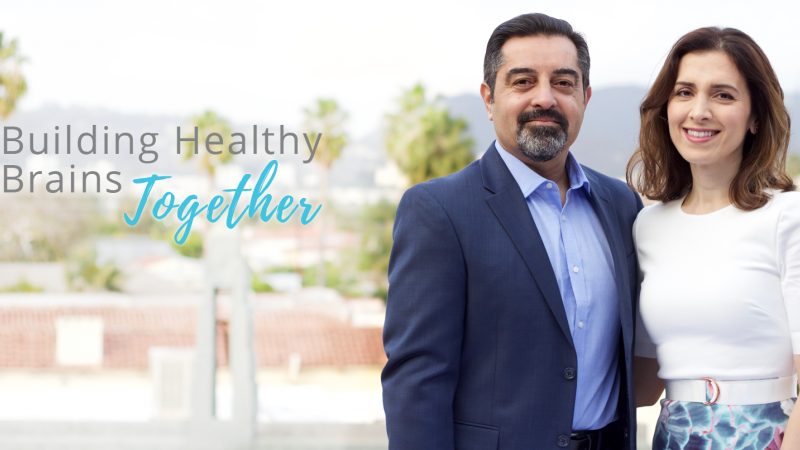 Media Alert:
What: Alzheimer's is one of the most feared diseases among men and women over the age of 65 and is expected to double by the year 2050, according to the CDC. Though many doctors say the degenerative disease is incurable, neurologists Ayesha and Dean Sherzai, believe 90 percent of Alzheimer's cases can be prevented through lifestyle factors. ​
During the conversation, the co-directors of the Alzheimer's Prevention Program at Loma Linda University Health and co-authors of The Alzheimer's Solution will engage with leaders from a cross-section of public and non-profit organizations, and will address the following questions:​
How will society support the number of cases to arise in the coming months and years?
What do we need to know to reduce brain risk at an individual level?
How do we access resources that are not systematically connected?
In addition, there will be prominent community leaders joining the conversation during a live panel discussion.​
Team Sherzai has been featured in The Wall Street Journal, The Huffington Post, Dr. OZ, USA Today and many other appearances.  ​
When: Tuesday, Oct. 16 at 5:30 p.m.  ​
Where: Centennial Complex Damazo Amphitheater atLoma Linda University Health 
              24760 Stewart St., Loma Linda, CA 92354
Media must confirm attendance prior to the start of the event by contacting Genesis Gonzalez by email at gengonzalez@llu.edu or cell, 909-217-6382.
###

Loma Linda University Health includes Loma Linda University's eight professional schools, Loma Linda University Medical Center's six hospitals and more than 900 faculty physicians located in the Inland Empire of Southern California. Established in 1905, Loma Linda University Health is a global leader in education, research and clinical care. It offers over 100 academic programs and provides quality health care to over 40,000 inpatients and 1.5 million outpatients each year. A Seventh-day Adventist organization, Loma Linda University Health is a faith-based health system with a mission "to continue the teaching and healing ministry of Jesus Christ."
Press Contacts
---
Genesis Gonzalez