Media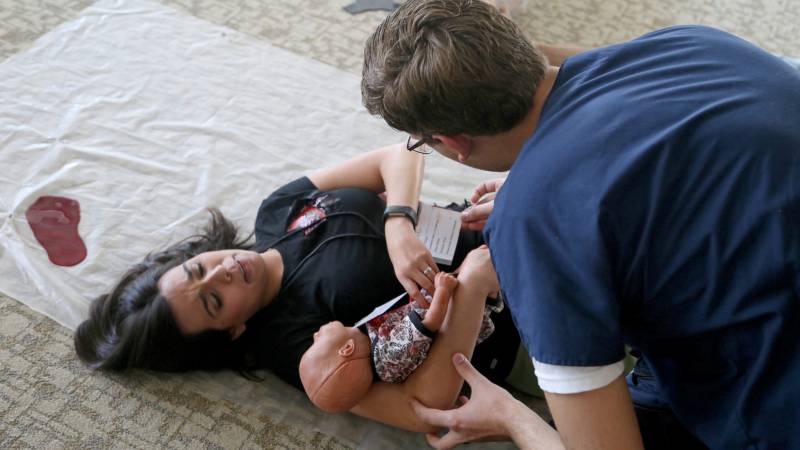 Media Alert:
What: 
Students from Loma Linda University Schools of Medicine, Nursing, Dentistry, Pharmacy, and Behavioral Health will participate in a multidisciplinary educational experience offering first-hand response management to a critical event/disaster. The simulation drills will include: 
Bystander response to a vehicle intentionally driven into a crowd. 
Response/team management for a patient exposed to acid.
Response/team management for a patient with an acute medical condition, plus an exacerbation of their psychiatric disease.
Over the course of these drills, students will learn the how to: 
Recognize potential critical events/disasters and be able to implement initial appropriate actions. 
Demonstrate effective critical event/disaster communication skills.
Demonstrate the knowledge and skills (i.e. tourniquet usage, bleeding control, triage) needed to fulfill their role during a critical event/disaster. 
When: Tuesday, May 8 from 8 a.m.–5 p.m. 
             *All simulation drills will be performed both in the morning and afternoon. 
Where: Loma Linda University Health / Centennial Complex
              24760 Stewart St. Loma Linda, CA 92350
Media must confirm attendance prior to the start of the event by contacting Genesis Gonzalez by email at gengonzalez@llu.edu or cell, 909-217-6382.

Loma Linda University Health includes Loma Linda University's eight professional schools, Loma Linda University Medical Center's six hospitals and more than 900 faculty physicians located in the Inland Empire of Southern California. Established in 1905, Loma Linda University Health is a global leader in education, research and clinical care. It offers over 100 academic programs and provides quality health care to over 40,000 inpatients and 1.5 million outpatients each year. A Seventh-day Adventist organization, Loma Linda University Health is a faith-based health system with a mission "to continue the teaching and healing ministry of Jesus Christ."
Press Contacts
---
Genesis Gonzalez