Media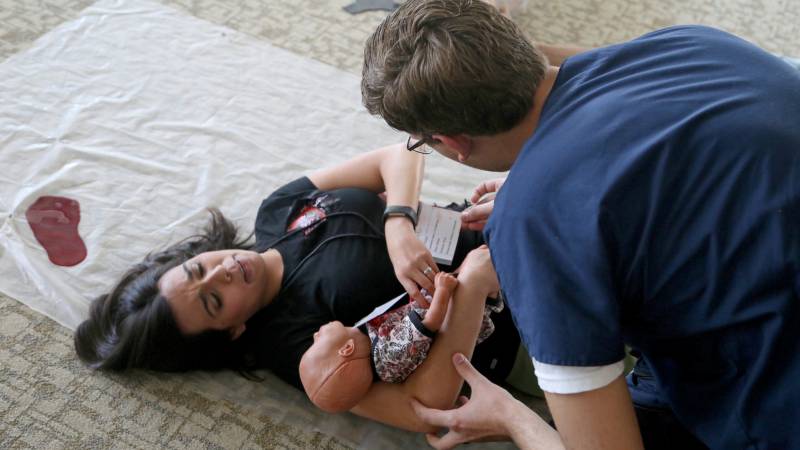 Media Alert:
What: 
Students from Loma Linda University Schools of Medicine, Nursing, Dentistry, Pharmacy, and Behavioral Health will participate in a multidisciplinary educational experience offering first-hand response management to a critical event/disaster. The simulation drills will include: 
Bystander response to a vehicle intentionally driven into a crowd. 
Response/team management for a patient exposed to acid.
Response/team management for a patient with an acute medical condition, plus an exacerbation of their psychiatric disease.
Over the course of these drills, students will learn the how to: 
Recognize potential critical events/disasters and be able to implement initial appropriate actions. 
Demonstrate effective critical event/disaster communication skills.
Demonstrate the knowledge and skills (i.e. tourniquet usage, bleeding control, triage) needed to fulfill their role during a critical event/disaster. 
When: Tuesday, May 8 from 8 a.m.–5 p.m. 
             *All simulation drills will be performed both in the morning and afternoon. 
Where: Loma Linda University Health / Centennial Complex
              24760 Stewart St. Loma Linda, CA 92350
Media must confirm attendance prior to the start of the event by contacting Genesis Gonzalez by email at gengonzalez@llu.edu or cell, 909-217-6382.