Media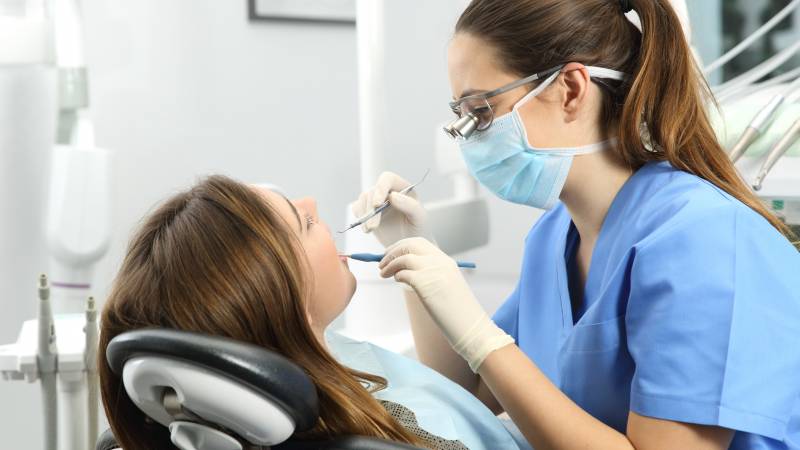 Loma Linda University School of Dentistry was awarded for the 16th consecutive year $298,848 in federal funding by the Health Resources and Services Administration's Ryan White HIV/AIDS Program Part F, to provide community-based HIV/AIDS training for dentistry, international dentistry and dental hygiene students. 
"We're extremely proud of the funding we have received the past 16years," said Eun-Hwi Euni Cho, DDS, Director of Educational Assessment at the School of Dentistry. "It's important that we educate our students to look beyond just a patient's mouth, but treat the whole person, and this Grant provides another training opportunity to do that with our medically-compromised patients."
According to Cho, who is also the Program Director of the Grant, 20 percent of HIV positive patients don't even know they have the infection. In fact, 45-50,000 new infections occur every year in the U.S. The funding supports clinical training, oral health services for patients with unmet needs and the development of innovative models in dental care for people living with HIV/AIDS. 
Students are required to participate in eight hours of training over the course of two days. Their studies include take-home case studies, mini-lectures, classroom role play and live patient interviews. 
More than 2,000 dental, hygiene and international students at Loma Linda University School of Dentistry have received this valuable training to treat community patients who are HIV positive. 
"The Loma Linda University School of Dentistry is a world-class learning institution, which is why they have been selected to receive federal funding through the Community Based Dental Program for 16 consecutive years," said U.S. Congressional Representative Pete Aguilar, who represents California's 31st Congressional District. "I'm glad that this funding is coming to the Inland Empire, and that it will give our dental students experience working with patients who live with HIV/AIDS while also providing a specialized treatment option for members of our community who deal with these tragic diseases." 
Patients are currently seen at the SAC Health System – Norton, but next month will transfer to SAC Health System – San Bernardino. According to Cho, patients travel from the Los Angeles, Orange County and Palm Springs areas for treatment. Many of the patients also willingly allow Loma Linda University School of Dentistry students to treat them in the clinic, and work with them in the classroom.
"It's great to see that our patients understand that we are doing something at the front end to deliver better healthcare, by training future dental professionals," Cho said. 
Student feedback over the years has shown that their knowledge, skills and attitudes have improved when it comes to helping patients, and according to Cho, has helped to reduce the stigma of HIV/AIDS. 
The funding supports the school's initiatives for the next five years, while once a year the institution will apply as a non-competitor to maintain funding. 
For more information on Loma Linda University School of Dentistry, visit their website online.