Media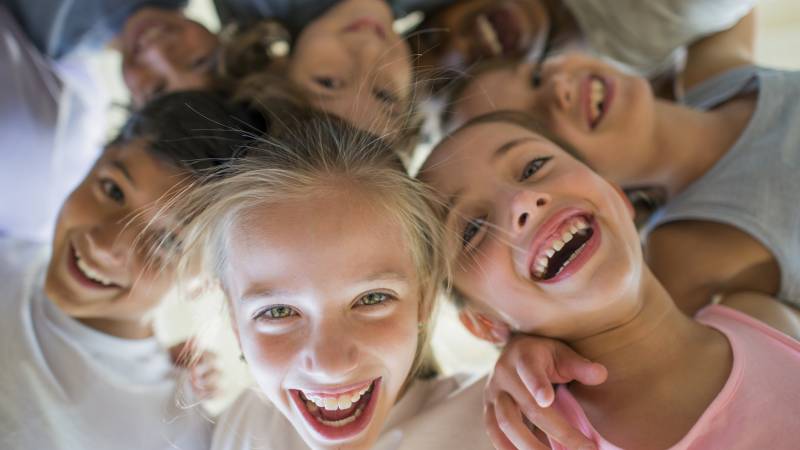 LOMA LINDA, CA — July 20, 2018 — According to a new study from researchers at Loma Linda University, the key to living a long life lies in the behaviors started as young children. The study, published in The Permanente Journal, looked at seniors and centenarians in North America's only Blue Zone® to determine their exposure to adverse childhood experiences (ACEs) and the behaviors they instituted to overcome those challenges. Study findings show that, regardless of the type of hardship, health habits developed as children relating to diet, exercise, spirituality, charity and relationships helped them lead long, healthy lives.
"It has been well-documented childhood trauma and hardships are linked to chronic disease and shorter lifespans," said Rhonda Spencer-Hwang, DrPH, MPH, associate professor, Center for Community Resilience at Loma Linda University School of Public Health. Researchers believe that the harmful biological changes associated with toxic chronic stress, such as those associated with ACEs, may be through inflammatory mechanisms.
"Our findings support the theory that altering inflammation in the body mediates the health consequences attributed to ACEs. We are encouraged by what we have found because we now have a better understanding of how early health-seeking behaviors can help build up an immunity to the environmental and mental challenges that life brings. Even more astounding is that to our knowledge, this is the first study of its kind to identify not just an individual, but a whole community of members that show resilience towards ACEs," Spencer-Hwang said.
The study, "Adverse Childhood Experiences Among a Community of Resilient Centenarians and Seniors: Implications For a Chronic Disease Prevention Framework," looked at the early-life experiences and lifestyle practices of 36 seniors and centenarians, ages 65 to 102 years of age, living in the Loma Linda Blue Zone® — one of five longevity hotspots around the world where residents tend to live healthier and longer as declared in Dan Buettner's November 2005 cover story for National Geographic. Researchers embarked on the study with the assumption that insights from this group would help inform inflammation remediation and chronic disease prevention research. Studies of the impact of ACEs have associated early-life adverse stress inflicted by extreme poverty, parental mental illness or incarceration, abuse, community violence, and other adverse experiences to later manifestations of diabetes, mental illness, cancer, chronic pulmonary disease, cardiovascular disease, obesity, and premature mortality.
Among all study participants, the most reported adversities experienced during childhood included low household income (53 percent), family separation (44 percent) and food deprivation (44 percent) – mainly during World War II and the Great Depression. Nearly all participants experienced profound economic disadvantage that hindered food security, access to education, and health care, and increased their odds of losing close family members.
Findings of this study show that the optimal health of the study participants is attributed to eight habits established in childhood and maintained across the life span that helped reduce inflammation. The most reported resiliency-promoting factor was family and friends' camaraderie (83 percent) including strong and long-lasting social bonds with family members and friends. The second most commonly cited practice was kinetic life (80 percent) described as an outdoor lifestyle immersed in daily physical activity.
Spiritual practices (78 percent) were also very common and described as involvement in family worship activities and community participation through regular church/temple attendance and involvement in church ministries. Consumption of simple foods was noted in 75 percent of participants, with home-grown foods, including abundance of vegetables and fruits, and limited meat. Engaging in nature was a habit for 75 percent of study participants especially those from rural villages or farming backgrounds who engaged in nature as a way to earn a living. Participants also described routine sleeping habits of at least 8 hours of sleep each day (69 percent); a belief that their actions would result in positive outcomes in their life (53 percent); and, performance of regular charitable acts and altruism (36 percent).
"These findings provide a solid foundation for early-life health promotion to help alleviate the burden of chronic disease and enable a collaborative movement toward a more resilient country of wellness and longevity," said Spencer-Hwang.