Media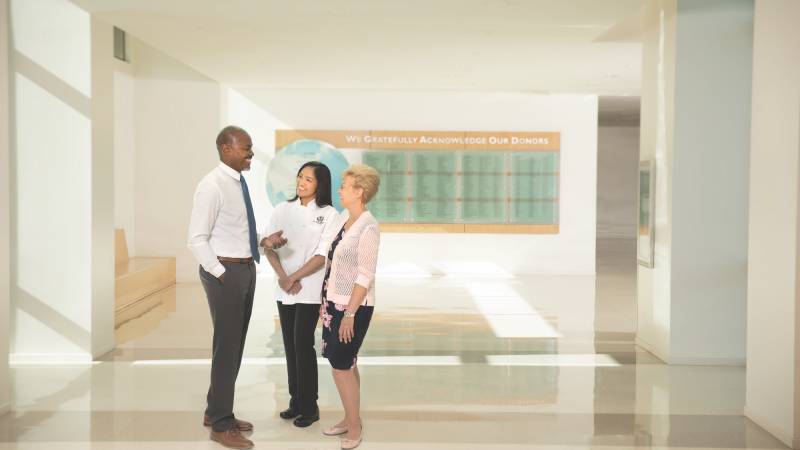 Loma Linda University is a great college to work for, according to a new survey by The Chronicle of Higher Education, a top trade publication for colleges and universities.
The results, released July 17 in The Chronicle of Higher Education's 10th annual report on The Academic Workplace, are based on a survey of more than 45,000 people from 232 colleges and universities. Of that number, 79 institutions made the list as one of the "Great Colleges to Work For." Results are categorized by small, medium and large institutions, and LLU was included among the medium-sized schools with 3,000 to 9,999 students.
LLU won honors in five categories this year: confidence in senior leadership; job satisfaction; professional/career development programs; supervisor/department chair relationship; and work/life Balance.
In acknowledging the honor, Richard H. Hart, MD, DrPH, president of Loma Linda University Health, said the faculty and staff offer outstanding teaching and dedicated service to the approximately 4,500 students in the university's eight schools.
"Our entire university team shares a strong commitment to extending the teaching and healing ministry of Jesus Christ," Hart said. "I am so grateful for the passion, excellence and the commitment to our values each of them exhibits. Their devotion to sharing their knowledge and expertise with our students inspires me."
In addition to attractive medical and dental benefits, retirement plan, paid leave and sick leave, educational and adoption benefits, an onsite free gym and a variety of services through the Living Whole wellness program. This program fosters an environment of health and well being by providing free services and resources to aid employees and their families in the journey of health and wellness. This includes health screening and programs for weight loss, smoking cessation, nutrition support, exercise, personal health coaching and financial wellness. Free counseling services are also available through the employee assistance program.
The survey results are based on a two-part assessment process: an institutional audit that captured demographics, benefits, communication, and workplace policies, and a survey administered to faculty, administrators, and support staff. A primary factor in deciding whether an institution received recognition was the employee feedback.
Great Colleges to Work For is one of the largest and most comprehensive workplace studies in higher education.
Ronald L. Carter, PhD, provost of Loma Linda University, said "We appreciate the dedication of each and every one of our more than 3,200 employees. Visitors, particularly the many accreditation teams that visit our campus, remark on the palpable sense of unity – a family of faculty, staff, and students who are glued together by whole person care, academic excellence, and service to the world. We are small enough to know each other, and large enough to impact our community – both regionally and globally."

Loma Linda University Health includes Loma Linda University's eight professional schools, Loma Linda University Medical Center's six hospitals and more than 900 faculty physicians located in the Inland Empire of Southern California. Established in 1905, Loma Linda University Health is a global leader in education, research and clinical care. It offers over 100 academic programs and provides quality health care to over 40,000 inpatients and 1.5 million outpatients each year. A Seventh-day Adventist organization, Loma Linda University Health is a faith-based health system with a mission "to continue the teaching and healing ministry of Jesus Christ."
Press Contacts
---
Briana Pastorino - Manager, Public Relations