The unopposed Family Medicine Residency program is slated to begin summer 2019
Media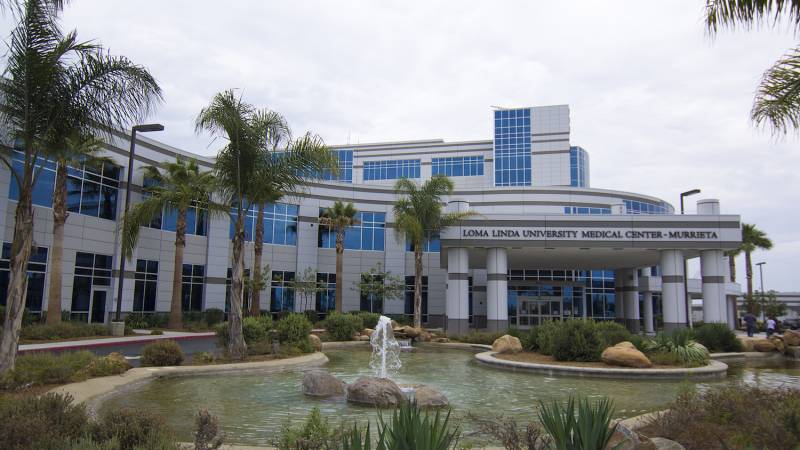 Loma Linda University Medical Center (LLUMC) – Murrieta is launching a new three-year family medicine residency program in Murrieta, with the first cohort beginning June 2019, pending accreditation. The program comes in response to a physician shortage within the community, specifically primary care physicians.
There are approximately 45 physicians per 100,000 people in Southwest Riverside County, which is one of the lowest per capita in Southern California, according to the latest Advisory Board. LLUMC – Murrieta's program is aiming to train family practitioners who will serve as active members of the community and ultimately promote patient health.
"We're thrilled at the opportunity to train the next generation of healthcare professionals eager to work among a community whose primary care needs are increasing," said Peter Baker, JD, MBA, administrator of LLUMC – Murrieta. 
LLUMC – Murrieta will offer an unopposed program for residents specializing in family medicine. This unique education style will serve as an opportunity to practice, treat and care for patients in various healthcare settings without the competition for attending physicians' time or hands-on training.
"An unopposed program in family medicine is a huge advantage for many residents," said Martha Melendez, MD, residency program director. "Most programs typically pair residents together or are partnered with other specialties making it difficult to get the first line experience." 
The program will accept 12 residents per year, with a total of 36 residents within the program. Accreditation is currently in the review process by the Accreditation Council for Graduate Medical Education. 
"It's wonderful to see the family medicine residency program come to LLUMC – Murrieta," said Richard Hart, MD, DrPH, president of Loma Linda University Health. "If we can give back to the community by training healthcare professionals who are passionate about treatment and whole person care, then we are continuing the healing and teaching ministry of Jesus Christ." 
For more information about Loma Linda University Medical Center – Murrieta, visit murrieta.lomalindahealth.org.

Loma Linda University Health includes Loma Linda University's eight professional schools, Loma Linda University Medical Center's six hospitals and more than 900 faculty physicians located in the Inland Empire of Southern California. Established in 1905, Loma Linda University Health is a global leader in education, research and clinical care. It offers over 100 academic programs and provides quality health care to over 40,000 inpatients and 1.5 million outpatients each year. A Seventh-day Adventist organization, Loma Linda University Health is a faith-based health system with a mission "to continue the teaching and healing ministry of Jesus Christ."
Press Contacts
---
Genesis Gonzalez