Media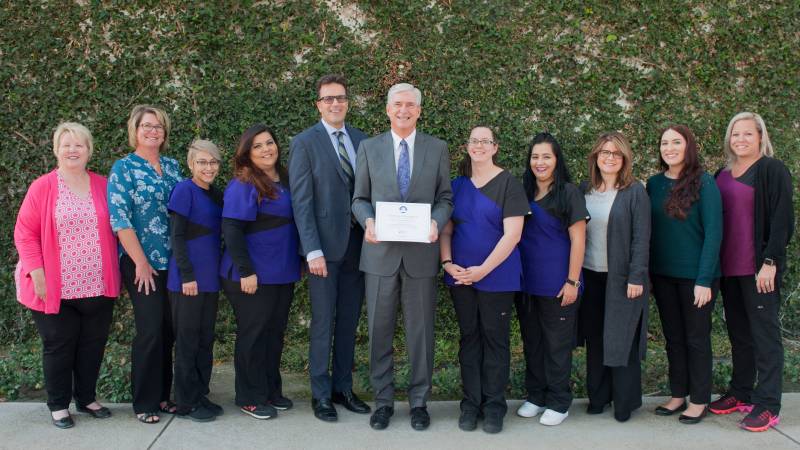 The National Committee for Quality Assurance (NCQA) announced that Loma Linda University Health, Family Medicine has received NCQA Patient-Centered Medical Home (PCMH) Recognition for using evidence-based, patient-centered processes that focus on highly coordinated care and long‐term, participative relationships. The department received Level 3 recognition, the highest-level recognition that an organization can achieve.
The NCQA Patient-Centered Medical Home is a model of primary care that combines teamwork and information technology to improve care, improve patients' experience of care and reduce costs. Medical homes foster ongoing partnerships between patients and their personal clinicians, instead of approaching care as the sum of episodic office visits. Each patient's care is overseen by clinician-led care teams that coordinate treatment across the health care system. Research shows that medical homes can lead to higher quality and lower costs, and can improve patient and provider reported experiences of care.
"NCQA Patient-Centered Medical Home Recognition raises the bar in defining high-quality care by emphasizing access, health information technology and coordinated care focused on patients," said NCQA President Margaret E. O'Kane. "Recognition shows that Loma Linda University Health, Family Medicine, has the tools, systems and resources to provide its patients with the right care at the right time."
To earn recognition, which is valid for three years, Loma Linda University Health, Family Medicine, demonstrated the ability to meet the program's key elements, embodying characteristics of the medical home. NCQA standards aligned with the joint principles of the Patient-Centered Medical Home established with the American College of Physicians, the American Academy of Family Physicians, the American Academy of Pediatrics and the American Osteopathic Association.
Family Medicine has been recognized as an advanced primary care practice with a focus on coordinated care. According to Roger Woodruff, MD, chair of the Department of Family Medicine, "the expansion of primary care at Loma Linda University Health is critical and this recognition was the foundation to the kind of growth that is needed."
Under Woodruff's leadership, a group of staff and physicians spent 18 months collaborating and collecting the documentation needed to apply for this prestigious Recognition. "This was a team effort," Woodruff said. 
"As Loma Linda University Health Primary Care expands, this is an important step to set our foundation for growth. We anticipate that as Primary Care encompasses other existing sites on campus and as we grow through the region, this will be a Recognition that each location will accomplish. Our goal is to provide the right care at the right time for our patients," Woodruff said.
Over the last 18 months, Family Medicine has worked on policies and processes that have helped them to achieve greater access to care through the following improvements:
Extended office hours
Same-day appointments
Electronic Visits (E-Visits)
Video Visits
Enhanced communication through effective use of MyChart
24-hour response to urgent needs
"When a patient can see that you've been recognized for leadership, quality and satisfaction, that puts them at ease and improves the likelihood of their own satisfaction," says Daniel Reichert, MD, medical director of the Department of Family Medicine. "We're making a contribution to the success of the system as a whole, not just the department, and in the end it's about providing the very best care for all of our patients."
About NCQA
NCQA is a private, non-profit organization dedicated to improving health care quality. NCQA accredits and certifies a wide range of health care organizations. It also recognizes clinicians and practices in key areas of performance. NCQA's Healthcare Effectiveness Data and Information Set (HEDIS®) is the most widely used performance measurement tool in health care. NCQA's Web site (ncqa.org) contains information to help consumers, employers and others make more informed health care choices.