Media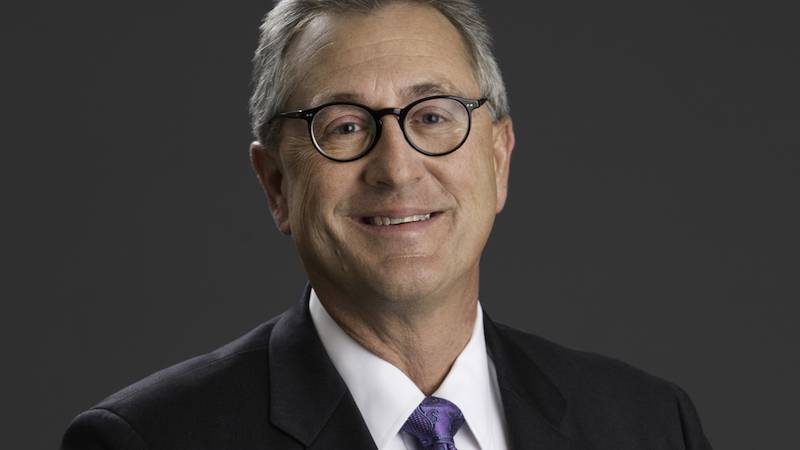 Loma Linda University Medical Center (LLUMC) CEO, Kerry Heinrich, JD, has been named one of the "135 Nonprofit Hospital and Health System CEOs to Know," by Becker's Hospital Review.
Loma Linda University Health president, Richard H. Hart, MD, DrPH, proudly stated that Heinrich was more than deserving of the recognition from Becker's. "In the ever-changing world of health care, it takes an individual with knowledge, patience, compassion and commitment to lead a hospital system to success," Hart said. "And that is exactly what Kerry Heinrich continues to do."
Hart added, "Heinrich is dedicated to this organization and it shows in all that he does here. I am honored to call him a colleague and a friend."
After serving as interim CEO of LLUMC and LLU Children's Hospital for nearly two months, Heinrich was named CEO of LLU Medical Center, Children's Hospital and Behavioral Medicine Center in Aug. 2014. An attorney, Heinrich joined Loma Linda University Health in 1984 and served on the legal counsel team. He previously served as partner at Schilt & Heinrich, LLP, a Loma Linda-based law firm.
Lyndon C. Edwards, MBA, MHS, senior vice president/administrator of Loma Linda University Medical Center adult services, stated that Kerry is a visionary leader who exemplifies servant-leadership.
"He has focused our team on transforming the care that we provide at Loma Linda through improved collaboration with our faculty physicians," Lyndon said. "He has an acute focus on quality and reengineering operations through process improvement. Even in the midst of leading our expensive and complex campus transformation project, Kerry has kept our team focused on our primary objective of providing excellent care to patients."
A press release from Becker's Hospital Review stated that the men and women on this list lead some of the largest, most successful and prominent nonprofit health care organizations in the country. They were selected for this list based on editorial judgment and discretion. Nominations were considered when making selections for the list.
Becker's Hospital Review has published a version of this list every year since 2012, and this is the first time the list has included 135 leaders. The full list features individual profiles of all 135 leaders. Hospitals are presented in alphabetical order.