Media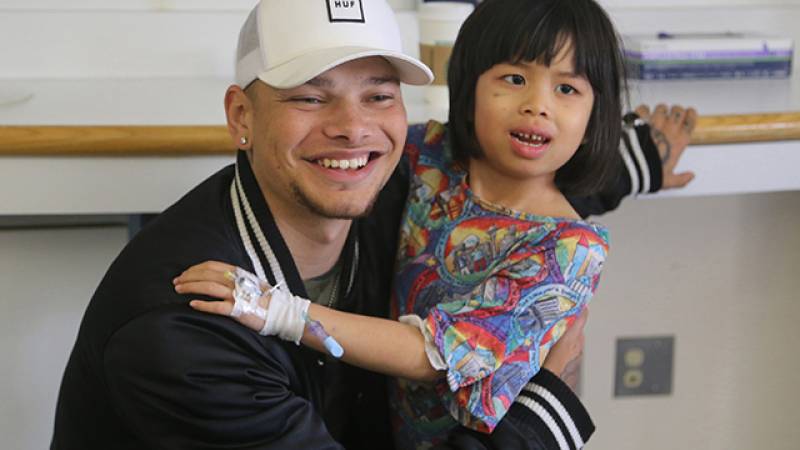 Loma Linda University Children's Hospital (LLUCH) patients were treated to a visit by Billboard's country chart-topper Kane Brown on Monday, April 30. The 24-year-old stopped by several of the LLUCH units to meet with and encourage patients.
He started out in the LLUCH Toyota Learning Center, playing games with patients and sharing stories with some students about his struggles in school, encouraging them to keep trying no matter their situation.
Brown then visited some of the LLUCH units, taking photos with excited fans, playing games with patients and sharing parts of his story.
Click here for video of Kane Brown.
LLUCH patient Jennifer Nguyen, 5, from Moreno Valley, was just one child who was excited to meet and talk with Brown.When Brown came into the room, Nguyen insisted on getting up out of bed, and couldn't stop smiling as Brown talked with her about what made her happy. They ended the visit with a hug.
Brown's visit was made possible by Inland Empire-based country radio station K-FROG FM, which has a long-standing relationship with LLUCH.
LLUCH Foundation representative, Tiffany Hoekstra, said she was grateful to K-FROG and Brown for making the day for patients and their families.