Media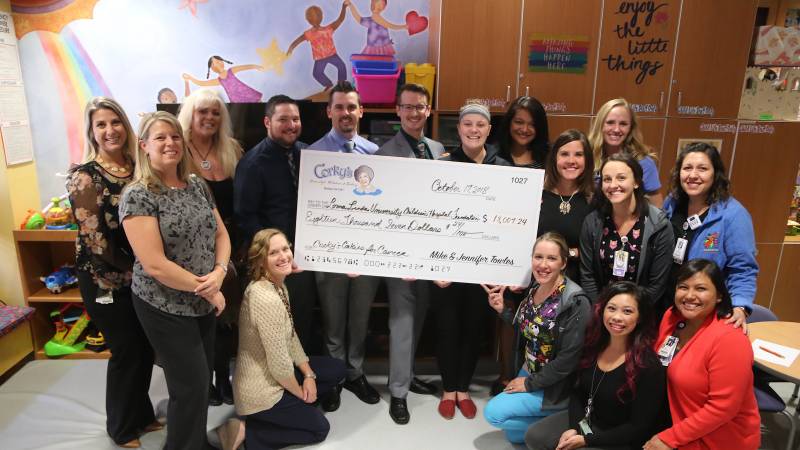 LOMA LINDA, CA – October 24, 2018 – Representatives from Corky's Kitchen and Bakery stopped by Loma Linda University Children's Hospital on Wednesday, Oct. 17 to present a check to the hematology/oncology unit. The Southern California eatery raised $18,004 during their annual Corky's Cookies for Cancer fundraiser held during the month of September, which is pediatric cancer awareness month.
Darin Handlen, corporate training manager of Corky's Kitchen & Bakery, said every store has a baker, but it takes a lot of effort from every one of Corky's employees to make the fundraiser possible.
"It doesn't compare to the amount of work being done at Loma Linda University Children's Hospital to treat pediatric patients," Handlen said. "This is by far our favorite fundraiser."
In addition to the usual variety of fresh baked cookies, the restaurant sold gold ribbon cookies at their 11 locations. For each gold ribbon cookie sold, Corky's donated $1 to Children's Hospital, and an additional 25 cents was donated for each of all other cookies sold.
This year, more than 30,000 cookies were sold during the month of September, of which, 11,677 were gold ribbon cookies, utilizing over 132 pounds of gold sprinkles.
To date, Corky's has raised more than $63,000 for Children's Hospital.