Media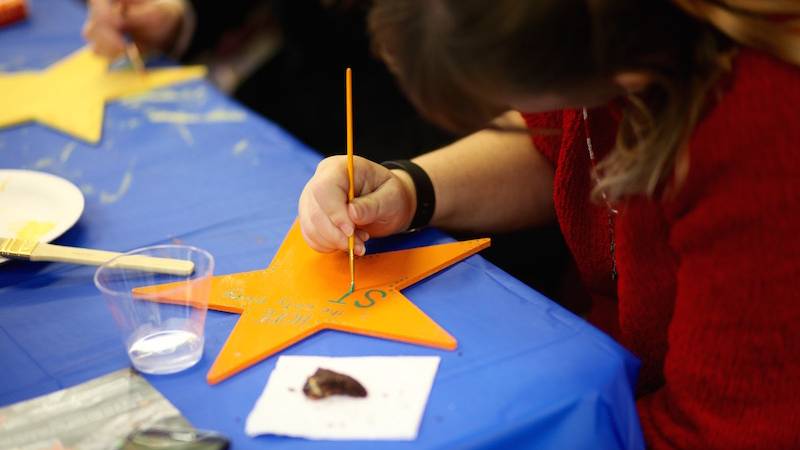 Loma Linda University Health held a public event last week in memory of the Dec. 2 terrorist attack at the Loma Linda University (LLU) Church.
Roughly 900 community members attended the event where the film "San Bernardino Strong" premiered.
A documentary about a community wanting to find hope in a time of tragedy, "San Bernardino Strong" took filmgoers back to that dreaded day just over one year ago when terror struck San Bernardino. Fourteen lives were lost, 22 were injured and countless lives were forever changed.
Julie Swann-Paez, a 51-year-old wife and mother of three as well as a survivor of the shooting, chose to share her story with the Loma Linda University Health advancement films team.
After being shot multiple times, Swann-Paez was rushed to LLU Medical Center where she nearly lost her life. After 29 days in the hospital she returned home. She has since had four surgeries; physical therapy sessions and still she will never be 100 percent.
Through this whole experience, Swann Paez doesn't want to be considered a victim or a survivor. "I'm a prevailer," she said after the film during a Q & A session with Pastor Randy Roberts, senior pastor at LLU Church.
Swann-Paez agreed to be a part of the documentary in hope of bringing something good out of such a horrific event.
She welcomed the advancement films team into her life for six months as she went through the physical and emotional recovery process.
Following the film, guests were invited to sign banners of hope that would be sent to those agencies who first responded to the Inland Regional Center on Dec. 2. Additionally, guests had the opportunity to paint Stars of Hope, which would be sent to other victims of tragedy – a practice that Swann-Paez participates in regularly as part of the healing process.
"It's cathartic," she said as she painted Stars of Hope with her family in the film. "I'm in a good place now, and it's because of gratitude. There are 14 people that never came home from work that day, and I am living in honor of them."
PHOTO CAPTION: Loma Linda University Health employee Jennifer Hickok painted a Star of Hope after viewing the film "San Bernardino Strong" with roughly 900 other filmgoers on Dec. 5.