Media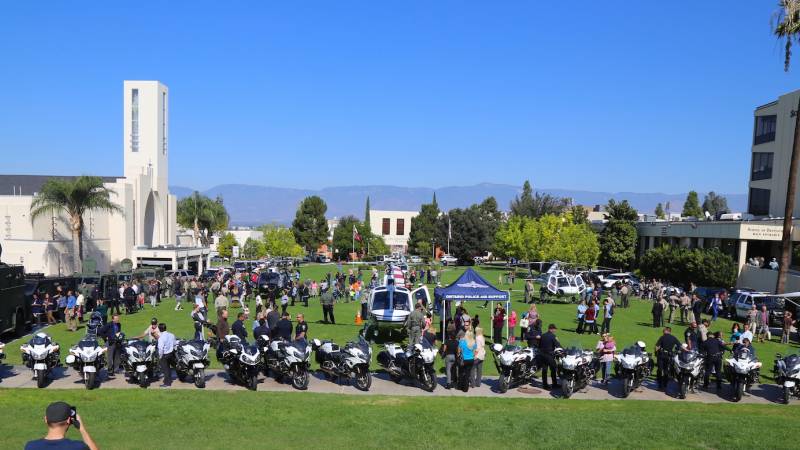 Media Alert:
WHAT: Police helicopters and a parade of police motorcycles and cars are set to make their way to Loma Linda University Children's Hospital (LLUCH) at the 20h Annual Cops for Kids Fly-In Tuesday, October 16.
Several law enforcement officers, as well as aviation and air support programs from all over Southern California are expected to participate in the event, which will start at       11 a.m.
WHEN: Tuesday, Oct. 16, 11:00 a.m.
WHERE: LLU North Lawn, near LLU Church, 11125 Campus Street, Loma Linda. Parking is available in the P3 parking structure on Campus Street.
Interview opportunities with LLUCH administration and representatives from law enforcement available.
PHOTO OPP: Helicopters will be landing on the LLU North Lawn in front of the University Church, and a parade of motorcycle police will converge in front of the Wong Kerlee Conference Center. LLUCH patients and their families will be able to get a closer look at the choppers, motorcycles and all other participating law enforcement vehicles in addition to a meet and greet with the officers.
Please note, only those patients with purple lanyards may be photographed.
Participating law enforcement will also be visiting with and delivering toys to children on units after the outdoor fly-in at approximately 12:30 p.m.
Please RSVP to Briana Pastorino by Oct. 15.