Media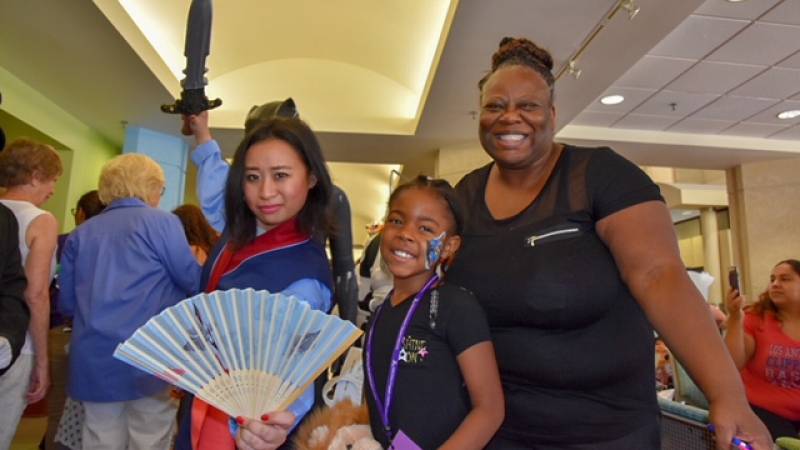 LOMA LINDA, CA – June 11, 2018 – Loma Linda University Children's Hospital (LLUCH) patients and their families were treated to a Star Wars-themed birthday party for mascot Luke the Lion Sunday, June 10.
Luke made a grand entrance with a thematic march into the hospital lobby, where patients, characters and Loma Linda Mayor Dr. Rhoades Rigsby gave him a galactic welcome.
Members of the Big Hearts for Little Hearts Loma Linda Guild hosted the annual celebration, supplying light sabers, stuffed lion toys, and other goodies to enjoy while they did arts and crafts and face painting. Patients and their young siblings also got to choose an age appropriate book to take home.
A photobooth was offered to partygoers where stormtroopers, Darth Vader and other Star Wars characters awaited their photo ops.
LLUCH patient Amerie Vecher enjoyed meeting Luke the Lion and other characters, taking photos with them both with her Luke the Lion stuffed animal.
Star Wars characters later visited children on the units who were not able to come down for the party.
For more information please contact Josh Zahid at 909-558-5384 or email at jnzahid@llu.edu